Serena Williams baptized as Jehovah's Witness
2 min read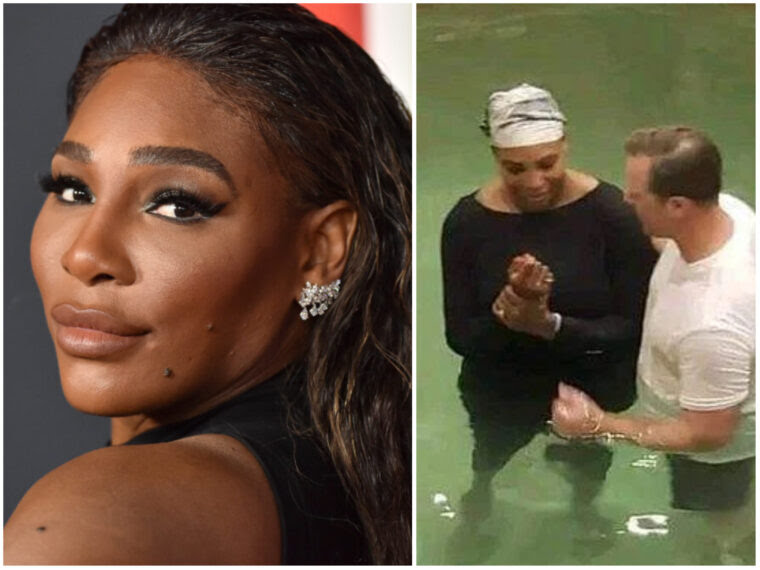 Tennis great Serena Williams is now a Jehovah's Witness, marking a faithful journey in her retirement.
On Sunday, the 23-time grand slam winner was initiated at the Jehovah's Witness Assembly in West Palm Beach, Florida, Sportskeeda reported. Her baptism comes just five months after she announced her painful dilemma to move on from playing tennis.
In her younger years, Williams and her sister, Venus, were raised as Jehovah's Witnesses, but the 41-year-old mother never really put it into practice in her adult years. Now she is reclaiming how she wants to move forward with her husband, Alexis Ohanian, and five-year-old daughter, Alexis Olympia Ohanian Jr.
"Being a Jehovah's Witness is important to me, but I've never really practiced it and have been wanting to get into it," Williams told Vogue back in 2017. "Alexis didn't grow up going to any church, but he's really receptive and even takes the lead. He puts my needs first."
According to the official website for Jehovah's Witnesses, the initiated identify as Christians, follow both the Old and New Testaments of the Bible, and have a membership of nearly nine million people. Jehovah's Witnesses do not see Jesus Christ as the "Almighty God" but instead as the son of God.
their many beliefs, Jehovah's Witnesses do not believe in celebrating birthdays "because we believe that such celebrations displease God." The website notes four reasons followers of the religion avoid birthday celebrations, including ties to paganism, and that the Bible says that "the day of death is better than the day of birth."
At a press conference ahead of the U.S. Open in 2018, Williams explained why she and her husband did not plan to throw a party for their daughter's first birthday, per People.
"Olympia doesn't celebrate birthdays," said Williams. "We're Jehovah's Witnesses, so we don't do that."
Despite this, Williams and her husband surprise their daughter with parties for fun, making every day as memorable as possible. As BLACK ENTERPRISE previously reported, little Alexis received a Moana-themed get-together from her parents without any occasion.