Retired Justice Mary Odili threatens LP, PDP ahead of tribunal judgement
1 min read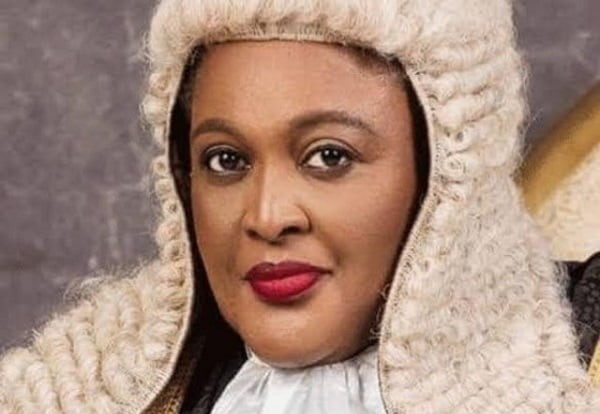 In what appears to be intimidation of the opposition parties, Retired Justice Mary Odili has warned those who lost in the 2023 elections, more especially, the supporters of Peter Obi and his PDP counterpart, Atiku Abubakar to stop cajoling the judiciary.
In a viral video obtained by NewsBand Newspaper, Mrs Odili was seen warning against the dangerous trend of blackmailing tribunal judges.
She highlighted instances where individuals would resort to tactics such as sharing pictures of judges' families or resorting to public intimidation through billboards as a means to exert pressure.
Recall that the 2023 elections, which President Tinubu was declared winner, is presently under scrutiny as Peter Obi, Atiku Abubakar, and a few others are challenging the results at the election tribunal. The backdrop of these challenges brings to light the immense pressure and scrutiny faced by the judiciary.
Also, in the same video, Justice Odili took a moment to commend Wole Olanipekun, the lead counsel for President Tinubu. She praised him for his depth of understanding, diligence, and expertise in handling electoral disputes.
The video, which provides an insider's perspective into the challenges and pressures faced by the judiciary, has sparked numerous reactions online. Many are commenting on the importance of maintaining the independence and integrity of the judiciary, especially during such politically charged times.
Watch video below:
Retired Justice Mary Odili threatens LP, PDP ahead of tribunal judgement pic.twitter.com/yd5Cu8oNyP

— Kalu Nwokoro Idika (@KaluNwokoro) September 4, 2023