President Buhari can borrow foreign loan till eternity — Adamu
1 min read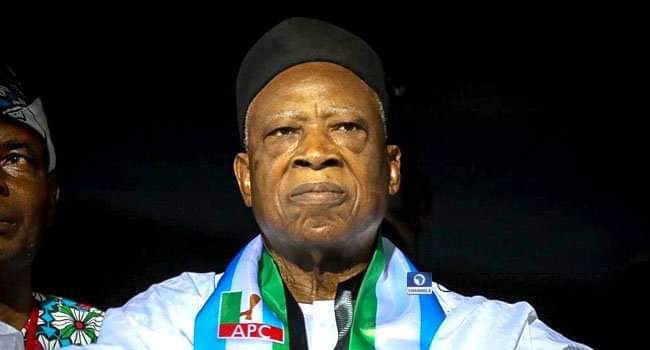 Abdullahi Adamu, national chairman of the All Progressives Congress (APC), has said President Muhammadu Buhari's government can borrow money "till eternity" for the country, so long as the money is being used for infrastructural development.
According to Adamu, the Buhari government might need to borrow to keep Nigeria running because countries like the United States, United Kingdom, and France also take World Bank loans.
This is as Nigeria's debt profile surpassed N40trillion in March 2022, according to figures from the Debt Management Office (DMO).
The estimated government budget for 2022 was N17.32 trillion, which is 18% more than the 2021 budget. Recurrent (non-debt) spending is expected to be N6.91 trillion, or 40% of overall expenditures, which is 20% more than the budget for 2021.
Speaking with Trust TV in an interview on Monday, Adamu said, "I remember very well, I told you, and I thought you believed me, that I have no quarrel with the issues of government borrowing. Government can borrow from here till eternity.
"What I quarrel with is if the money is not used for a purpose. The infrastructure we are developing around the country is from these sources. American government borrows. (The) Canadian government borrows. The United Kingdom borrows. France borrows money from the World Bank and other institutions. Nigeria is not an exception."