Powerful US lobby group congratulates Peter Obi for winning LP presidential ticket
2 min read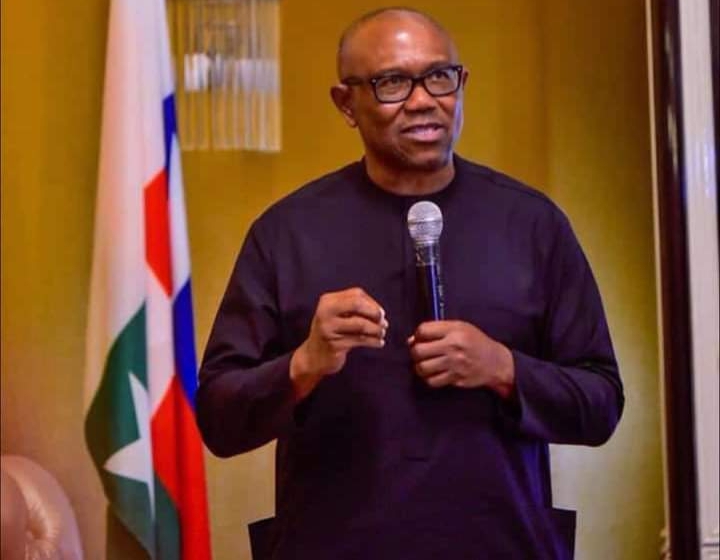 A very influential Washington DC based group, known as Nigerian American Coalition for Justice and Democracy, Inc (NACJD), has congratulated Mr. Peter Obi, on his nomination as the Presidential flagbearer of the Labor Party for the 2023 Nigerian presidential elections
In a statement from their Washington office, signed by Professor Eddie Oparaoji and Mr Chijike Ndukwu said, "Since independence, Nigeria has continued to run behind every other nation in the world that got her independence in 1960 in every development index. Today, Nigeria is better known and described as a Nation in crisis, sitting on gun powder – waiting to implode and explode. From economic downturn, massive poverty, high unemployment, acute insecurity and growing calls for referendums, secession and wanton destruction of lives and property around the country.
"Yet, no other time since 1960 has provided a greater opportunity for national redemption than the forthcoming 2023 General Elections. Mr. Peter Obi, the Presidential flag bearer of the Labor Party, brings a unique mix and a powerful choice among all presidential contenders. As Governor of Anambra State, Mr. Obi brough probity, effectiveness, efficiency and unusual political leadership and organization. Mr. Obi is also known for intellectual and innovative prowess – a combination that is rare in the Nigerian political space.
"The Nigerian-American Coalition for Justice and Democracy (NACJD) congratulates Mr. Obi, and wishes him the best in his efforts to pull Nigeria from the brink. We call on all Nigerians to give Mr. Peter Obi's Presidential aspiration a good look."
In response to a question, the leader of NACJD, Professor Oparaoji said, "This is not an endorsement, we have never endorsed a candidate in a Nigerian election. However, given how precariously perched Nigeria is on the precipice, after the party primaries, we might be making history when we endorse any candidates, capable of pulling Nigeria back from the brink".