Police begin probe into Supreme Court's fire outbreak
1 min read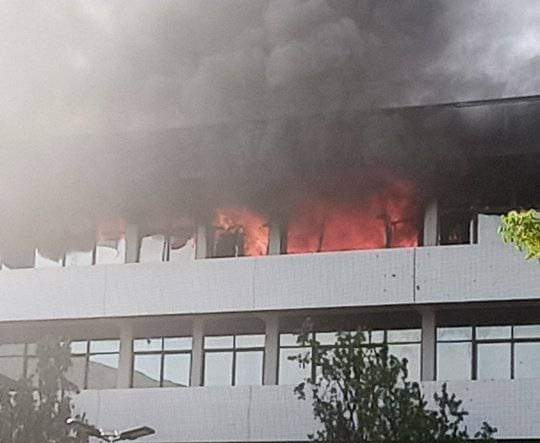 Police authorities in Abuja, the Federal Capital Territory—FCT, have commenced investigation into the fire incident that destroyed a section of the Supreme Court of Nigeria building on Monday morning.
This was announced by the spokesman of the FCT command, Josephine Adeh in a statement.
Adeh in the statement said the fire incident had been put under control following the intervention of police officers and firefighters.
But she noted that two chambers belonging to two judges were affected by the inferno and properties destroyed were yet to be ascertained.
The statement reads, "On September 25, 2023, at about 7 am there was a fire incident at the Supreme Court. The situation is under control, and the fire service and police officers are all on the ground.
"Only two chambers of two judges were affected, at the moment properties destroyed yet to be ascertained. The cause of the fire is still being investigated by appropriate authorities, and further information will be communicated later".