PHOTOS: Reactions trail Biden's arrival for Queen's burial with convoy while African leaders are packed in buses
3 min read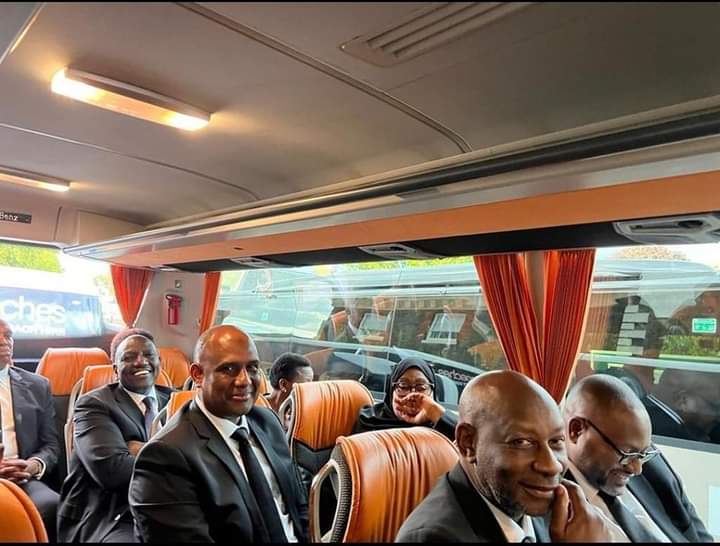 Reactions have continued to trail the unfortunate treatment given to African leaders who are currently in Britain for the burial of late Queen Elizabeth II.
Many Africans and Nigerians in particular, have questioned the reason why African leaders were treated with such disdain.
While the United States of America president, Joe Biden was allowed into the Buckingham palace with his convoy for the Queen's burial, other leaders mostly from Africa were packed in a fleet of buses.
Kenya's President William Ruto, Tanzania's President, Samia Suluhu and other African leaders were sighted in a bus heading to the venue of the Queen's funeral.
However, while speaking on the unfortunate treatment given to African leaders, Dr Adibe Raymond, a senior lecturer at the department of Political Science, University of Nigeria, Nsukka commended Buhari for not attending the funeral.
According to him, President Buhari decision to send Vice President Yemi Osinbajo is the best foreign policy decision of this APC-led government.
Adibe further explained that Buhari gave dignity to Nigeria by not riding a public bus when another foreign leader rode on an official motorcade.
He said, "When it comes to global politics, appearance is as important as content of all relations whether bilateral or multilateral.
"That's why certain unofficial protocols are usually put in place by diplomatic bureaucrats to ensure that the leaders of their respective countries don't look weak or 'small' in appearance during meetings or public outings with foreign leaders. For instance, if a President is taller than another leader, during photo ops, the standing arrangement is done in such a way that it's not too obvious. Also, diplomats advise their leaders not to look up when shaking hands with a President or Prime Minister taller than them so that it won't look like a junior brother looking up to a senior brother picture.
"Also, irrespective of which country is 'bigger' economically and/or politically, diplomats have a common understanding that the leader who has stayed the longest in power should arrive last to a meeting. That was why President Donald Trump always arrived first to his meetings with North Korean leader.
"In April 2008, then Australian Prime Minister (Kevin Rudd) was criticized by majority of his countrymen and some of his fellow politicians after he jokingly saluted then US President, George W Bush, during a NATO summit. Even though the salute was jokingly done, Australian saw it as a mark of weakness and the opposition leader then famously stated that "Australia is NOT the 51st state of the United States of America. This salute undermined his popularity and in 2010, he was forced to step down as leader of his party in parliament after other rifts also.
"No nation like seeing its leader appear weak before other world leaders and as far as I'm concerned, riding in a public bus while some are allowed to ride in their official motorcade is bad PR and a subtle way of accepting the 'weak state' status.
"President Buhari decision to send his VP (no matter the official reason given for his absence) is the best foreign policy decision of this APC-led government. He maintained diplomatic relationship with UK by honouring the invitation to attend the Queen's burial and at the same time gave dignity to the entity called NIGERIA by not riding a public bus when another foreign leader rode on an official motorcade."
See pictures…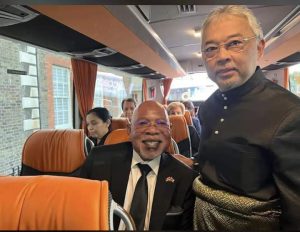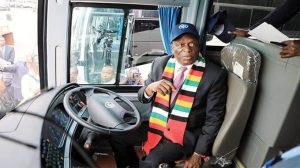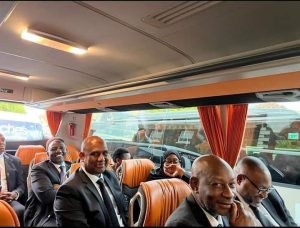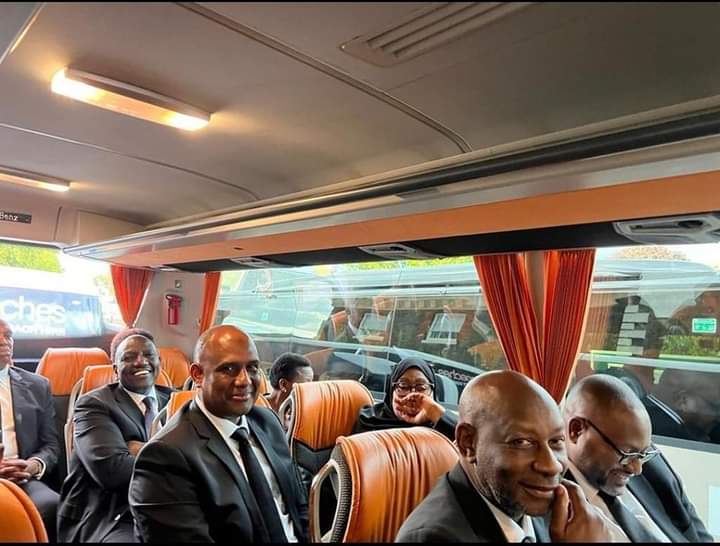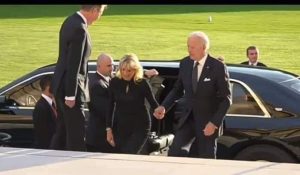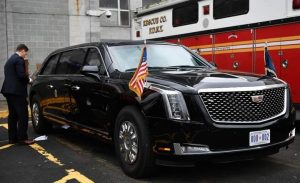 Source: Newsband