PHOTOS: Peter Obi donates N5m to flood victims in Benue
1 min read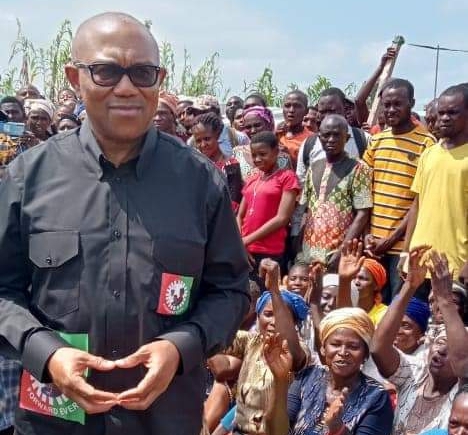 The presidential candidate of the Labour Party, Mr Peter Obi, has donated the sum of five million naira to flood victims in Benue State.
The former governor of Anambra State toured some of the affected communities in Benue earlier today where he commiserated with them.
Though, the visit is coming less than 24 hours after he urged other presidential hopefuls to suspend political campaign in order to fashion out ways of assisting flood victims across Nigeria.
Meanwhile, Obi while confirming the visit in a statement said, "I am in Benue State visiting and commiserating with the flood disaster victims. My solidarity and prayers are with them."