PHOTOS: Peter Obi addresses Nigerian students at Oxford University
1 min read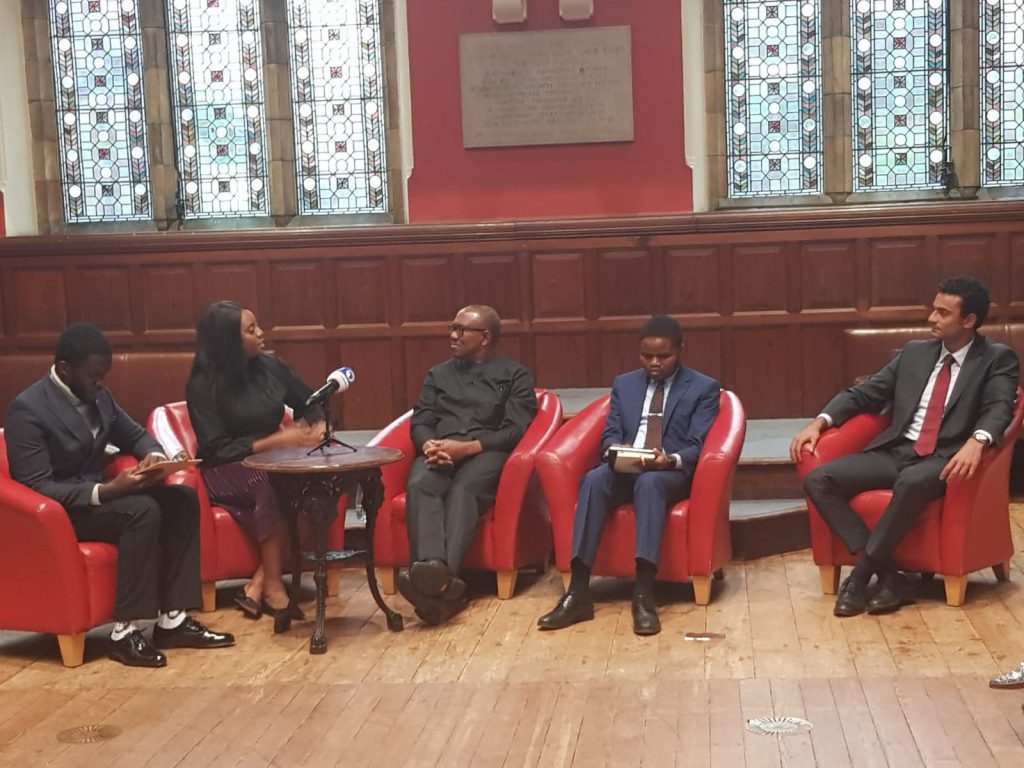 Peter Obi, the presidential candidate of the Labour Party, on Friday in the United Kingdom continued his international consultations as he addressed Nigerian students at the prestigious Oxford University.
The former governor of Anambra State while taking questions from Oxford students panel, said that in leadership, people don't do what is expected, rather they do what is inspected.
"People don't do what is expected, they do what is inspected
On the aspect of addressing security challenges, he said Nigerian army has what it takes to tackle insecurity but the only set back is lack of leadership.
Obi said, "Nigeria army is capable and have capacity, what is lacking is leadership
On the issue of free fall of naira, he said the apex bank (CBN) should be fiscally responsible and that the markets need certainty.
"Nigeria central bank should be fiscally responsible. Fiscal rascality is affecting Nigeria's exchange rate. The markets need certainty"
See pictures below: