PHOTO: Newly-wedded couple storm Peter Obi's rally in Delta
1 min read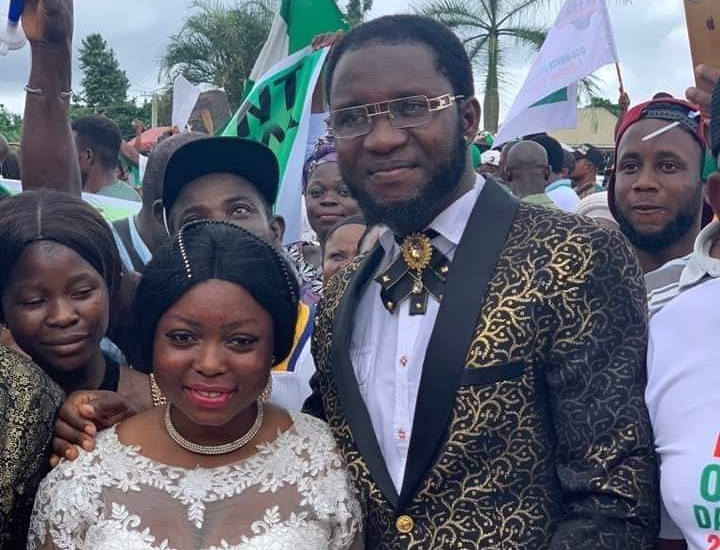 A newly wedded couple spiced up excitement at a solidarity rally for Peter Obi in Delta State when they showed up at the rally with their wedding clothes on.
A viral picture showing the couple excitedly posing alongside a jubilant crowd of Mr Obi's supporters has been circulating on Facebook.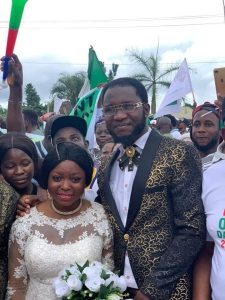 This is coming one week after the same scenario was replicated in Abuja when the supporters of the former governor of Anambra State held a peaceful rally.
To mark the 62 independence anniversary of Nigeria, millions of Peter Obi supporters are currently holding solidarity rally across different states.
The same is also happening in London.