PHOTO: I'm 100% Asiwaju boy, Yul Edochie brags
1 min read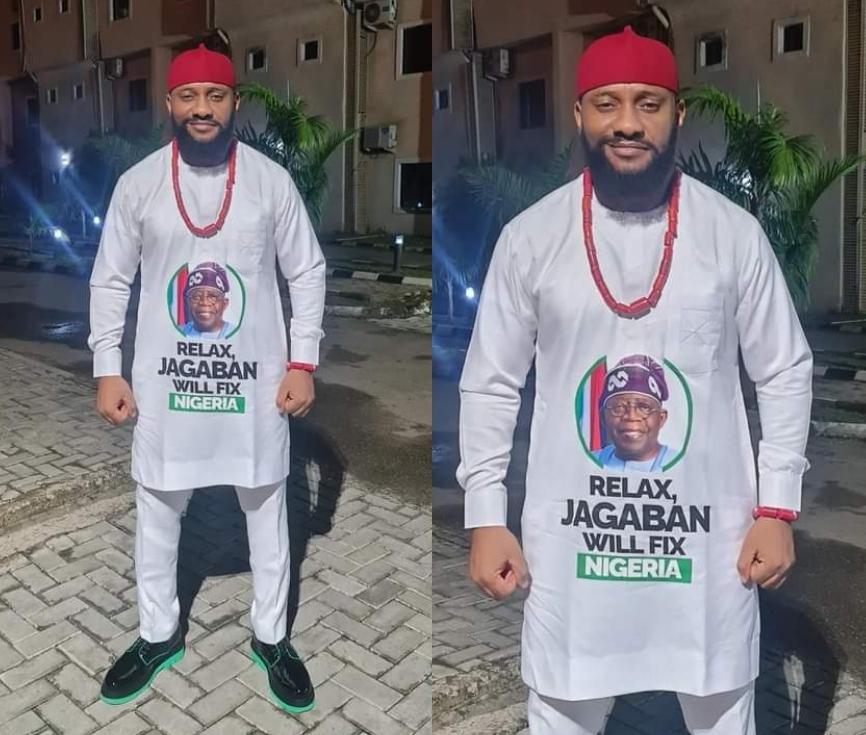 Nollywood actor, Mr Yul Edochie, says he is 100% a boy to President Bola Ahmed Tinubu.
The polygamist also said he is unapologetically clear about the love he has for Mr President.
He said this while appearing in a white attire with Tinubu's picture and inscription that says, "relax Jagaban will fix Nigeria
"ASIWAJU BOY. 100%.
"UNAPOLOGETICALLY.
"I LOVE TINUBU.
"I BELIEVE IN HIM.
"AND I'M PRAYING FOR HIM TO SUCCEED.