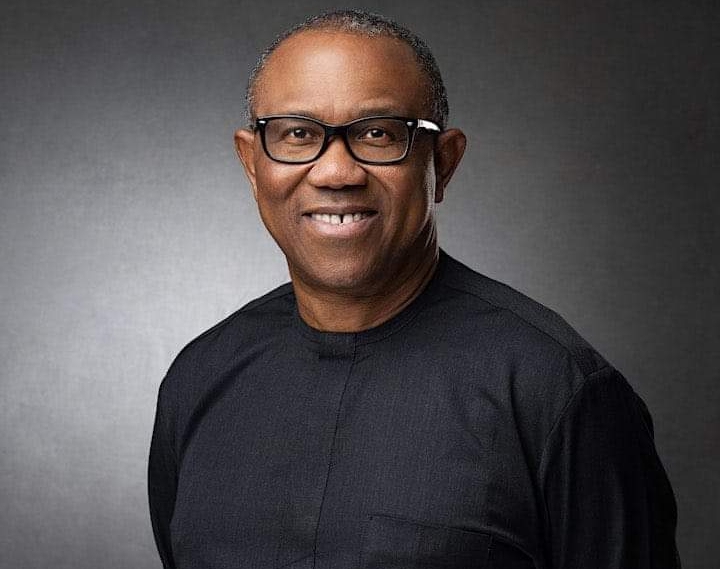 The presidential candidate of the Labour Party, Mr Peter Obi, could be cruising to victory in the 2023 election based on statistical analysis. The odds, however, appears to be in his favour.
Let us take a careful look at things as they presently stand. There are three main candidates in the race and 36 states to win. Bola Tinubu appears to be towing Buhari's path in both 2015 and 2019. The now famous 95% and 5% gamble. So Tinubu from his body language, has abandoned both the South South and the South East like Buhari. He has not visited the two zones since his official declaration for the presidency.
Tinubu, which many have claimed he will sweep the Northern votes like Buhari will not because there is another Northern candidate (Atiku Abubakar). This shall be his undoing. Though, Atiku Abubakar would have competed favourably in both regions (South South and South East) but the bad blood between him and Wike, coupled with Peter Obi's rising influence will silence him in both zones.
Not Tinubu or Atiku will get up to 25% in both South South and South East. Remember, Atiku and Tinubu will have to fight to get 25% in 24 of the remaining 25 states to remain in the race. So, Obi will start with 11 states on his side. He must play strong defence and dwarf both Atiku and Bola Tinubu in these two zones.
Obi riding on the Christian anger in reaction to the Muslim-Muslim ticket will pick Benue, Plateau and Taraba easily. On the strength of the electoral act, he is likely to win Nasarawa also. So Obi has 15 states in the bag. We normally would count the South West for Bola Tinubu but considering the anger for the Muslim-Muslim ticket in Lagos in particular, Lagos could slip away from Bola Tinubu, coupled with Afenifere rejection of his candidacy.
Give the other 5 South West States to Bola Tinubu. But don't also forget that Obi will get 25% in all the South West States.
Remember Obi has 16, Bola Tinubu 5, Atiku 0 and 15 states are left in the pot. Let us count Gombe, and Adamawa for Atiku even though Gombe can also go for Obi on the back of Obidients Christians.
Note these are predominantly Christian states and the electoral law do not permit vote rigging. This is how these states have been "won" in the past. Obi will get 25% in each of these states on Christian votes. Obi has 16, Bola Tinubu 5 and Atiku 2.
While Kano will be splitted between Kwankwanso, Ganduje, Shekarau who just declared for PDP and Obedients Kano Christians. Count it for Bola Tinubu slightly. Also give Jigawa, Katsina, Kebbi, Sokoto, Niger to Bola Tinubu.
He has 11 States. Kaduna will be a toss up between Atiku, Tinubu and Obedients. Too close to call. This could go to Atiku on noticeable account of APC anti-party activities. Atiku has 3. If Borno goes to Bola Tinubu, he will have 13 states in his bag.
Historically, you need to win any two of Kano, Rivers State and Lagos to be president. If Obi wins Lagos and Rivers, he will be president.
Atiku's path to the presidency is most hazy. He is clearly the underdog. Though, his status continues to diminish while Bola Tinubu stagnates. Bola Tinubu's inability to get other APC candidates to meet is a very bad sign. His campaign has virtually stagnated. Compare this to Obi that is surging.
Also, the statement from Shettima that he will handle the security aspect of governance while Tinubu will be in charge of economy, is another red flag which is a plus to Obi.
Technically, Bola Tinubu's pursuit of the presidency along the Buhari path is quite suicidal. Buhari did not do Muslim-Muslim ticket. He was the only Northern candidate in the race. Buhari is Northern while Bola Tinubu is not. It is a walk off the edge for Bola Tinubu to mimic the Buhari path and ignoring the stark differences in the two races.