Peter Obi will resolve FG-ASUU crisis in one day if elected – LP spokesman
2 min read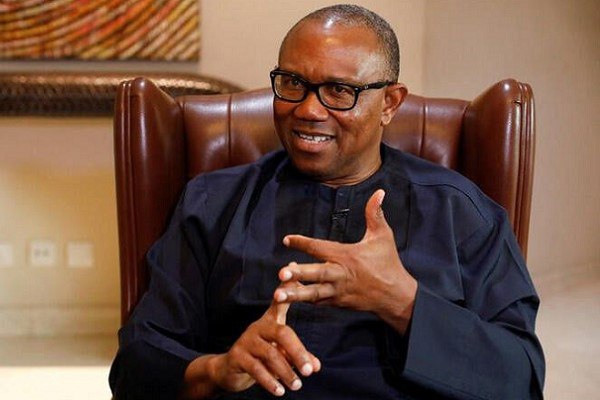 The Labour Party (LP) presidential candidate, Mr. Peter Obi, will resolve all issues around the Academic Staff Union of Universities (ASUU) strike when he becomes president.
Yinusa Tanko, the spokesman for the LP, gave the assurance while speaking on Channels TV's Sunrise Daily on Thursday.
"I can assure you that the issue of ASUU [strike] or any other strike that has taken over in this particular country will not last more than one day under the leadership of Labour Party," he said.
Tanko said the LP candidate is driving an agenda to turn Nigeria into a producing country.
"He was travelling from Maiduguri to Abuja and then, he saw the vast land in the northern part of this country and he said the wealth of this country, actually, is in the north and that is in the agricultural sector.
"When we engage in the agricultural sector, it simply means a lot of our youths, especially those who are capable and willing in the north, will be transformed into working tools that will enhance their economic well-being, produce for the nation and make Nigeria a producing nation.
"He also clearly sees Niger State as a state that constitutes more than a landmass of The Netherlands and he said that state alone can continue to produce the goods and properties that could be used in turning around the economic situation of this country," the LP's spokesman said.
Tanko said goods produced from Niger State alone could provide the funds to take care of all the issues being raised by ASUU.
While noting that Nigeria lacked someone who could think outside the box to solve the problems of the country, he said, "here you have someone who has the opportunity and idea to think inside the box, outside the box, around the box, on top of the box and under the box to give Nigeria what she needs."
Tanko, who said at least a person from each household in Nigeria was rooting for the presidential candidate of the LP to win the 2023 election, played down the insinuation that the party's candidate lacked a structure to work with even if he was successful at the poll.
He said the Nigerian workers and masses are Peter Obi's structure, adding that anyone interested in the unity of Nigeria would support the former Anambra State governor.