Peter Obi will never be president of Nigeria because he is stingy — Fr. Mbaka
2 min read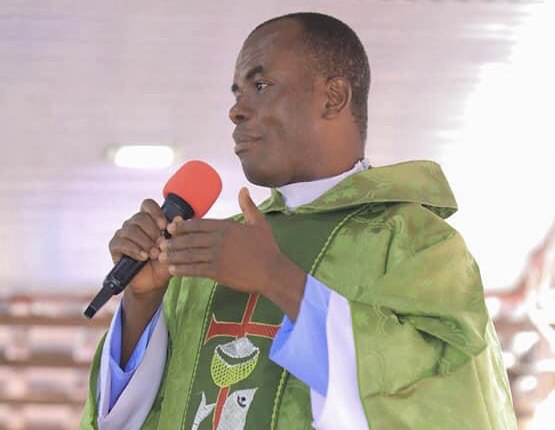 Popular Catholic Priest and director of Adoration Ministry Enugu Nigeria(AMEN), Fr Mbaka has made it clear that the Former Governor of Anambra State and presidential aspirant, Peter Obi will never be the President of Nigeria.
Fr Mbaka went further to urge Nigerians to Support Atiku saying that he has indicated his seriousness for the Seat of Presidency by dumping Peter Obi.
This latest development was reported on the Social media by BBC News broadcasting platform. They reported the event on their Facebook page on Wednesday 15th of June 2022.
According to them, they reported that Fr Mbaka has made it clear that Peter Obi will never win presidency in Nigeria.
Fr Mbaka further stated boldly the reasons why Peter will never win the seat.
In his analysis, Fr Mbaka stated that Peter Obi is a very stingy man who hardly give or help others.
He went further to say that Peter Obi does not have the Spirit of giving and as such, it is better to elect an old man who has the Spirit of arms giving than electing a young stingy man like Peter Obi. Hence Bola Tinubu or Atiku is a better option.
He added that he helped Peter Obi to return back to office when he was impeached as a Governor of Anambra State and since then, he has never returned to thank God for that.
While speaking on Atiku's candidature as the president of Nigeria, Mbaka stated that by dumping Peter, he has indicated that he's finally ready to run for the seat of the President of Nigeria.