Peter Obi: Mbaka is the cancer of Enugu politics — Ugwuonye
1 min read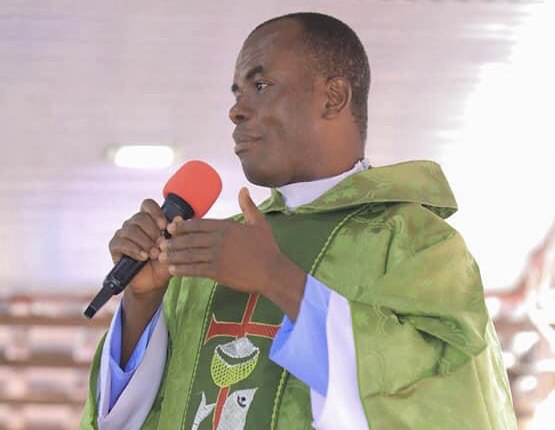 Harvard trained attorney and founder of Due Process Advocates (DPA), Emeka Ugwuonye has described Reverend Ejike Mbaka as a cancer destroying Enugu politics.
The human rights lawyer in a statement blamed the Catholic Church for not doing enough to tame the excesses of Mbaka who is known for making controversial remarks against political figures who fails to make monetary donations to his ministry.
His latest outburst is against the former governor of Anambra State and presidential hopeful of the Labour Party of Nigeria, Peter Obi.
Mbaka while addressing his congregants at his adoration ministry ground, described Peter Obi as a stingy man who cannot be the president of Nigeria.
His attack on Peter Obi angered millions of Nigerian youths who sees the Labour Party candidate as the answer to the myriad of problems tearing the country apart.
However, Emeka has urged Nigerians to direct their anger to the Catholic Church over their failure to address the problem of Mbaka the way it should.
He said, "Thank God I decided never to run for public office in Nigeria. I'm from Enugu State. I would have had to face their cancer of politics.
Father Mbaka is the Cancer of Enugu Politics.
"But I blame the catholic church for allowing him to remain on the pulpit. People's anger should be directed where it will matter the most – at those who should have removed that cancer, but chose to leave him there."
Source: Newsband