Peter Obi is a carpetbagger outside Southeast – Keyamo
2 min read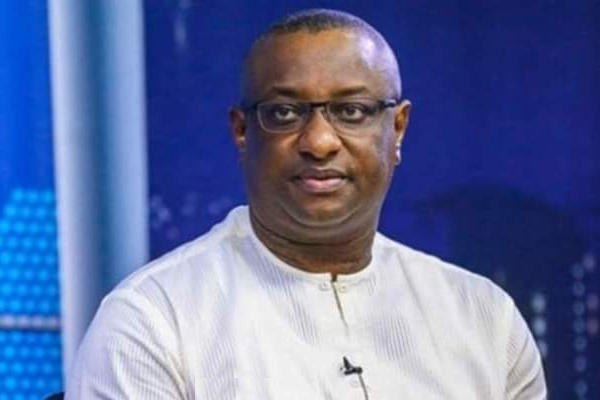 Festus Keyamo, the spokesman for Bola Tinubu presidential campaign council, has described the Labour Party's presidential candidate, Peter Obi, as a carpetbagger, who has no political influence beyond the Southeast where he (Obi) comes from.
Keyamo, who is also Minister of State, Labour and Employment, said this while featuring on Arise TV on Tuesday, warning Obi's supporters that "he would lead them to nowhere" in the forthcoming 2023 presidential election.
Keyamo said Obi and the presidential candidate of the New Nigeria People's Party are only relevant in the campaign for bringing "colours" and raising "consciousness among the electorate."
He said, "They (Peter Obi and Kwankwaso) brought colour into the campaign. That, I must admit. And I praise what they are doing. They have raised some consciousness among the electorate. But like I said in another programme, outside the South East, Peter Obi is a carpetbagger.
"I also suspect he may be a Trojan horse for Atiku Abubakar, and so we want to warn his supporters that he may be leading them to nowhere."
Keyamo further described the former vice president and PDP presidential candidate as "the most disloyal vice president" Nigeria has ever had.
He said Atiku lost his boss' trust and was never given presidential powers during the Chief Olusegun Obasanjo-led administration.
Keyamo said, "I've made this argument before. I've seen one of the aides of Atiku, saying, 'the vice president is so powerful under section 153, that he's the chairman of the of economic council.' They don't even know how government functions. I'm a member of the cabinet.
"If you look at Section 153 of the National Economic Council, and then you go to the third schedule, Section 19 says that the recommendations of the National Economic Council are brought to the President. It's just an advisory body. So, they have no power to take final decisions.
"It is only Yemi Osinbajo, the good Yemi Osinbajo, that has acted as President. So, I can confidently say Osinbajo has even more experience than Atiku Abubakar.
"Atiku Abubakar was not given powers for one minute. He was distrusted by his boss, he was the most belligerent, the most disloyal vice president we have ever had."
Source: Newsband