Peter Obi accepts Doyin Okupe's resignation
2 min read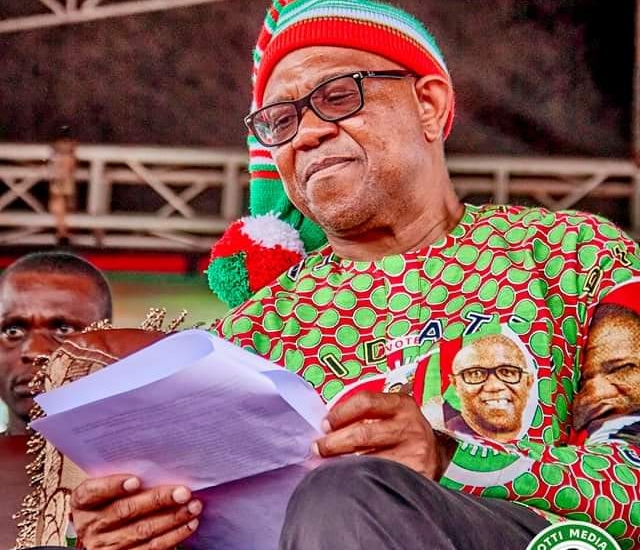 The presidential candidate of the Labour Party, Mr Peter Obi, has commended Doyin Okupe, his former campaign Director General for stepping aside after he was convicted by a federal high court sitting in Abuja for money laundering.
Obi in a statement, hailed Okupe for accepting to step aside in order to avoid unnecessary distraction to the Obidient Movement.
The former governor of Anambra State while accepting Okupe's resignation, said that the new political wave which has galvanized millions of Nigerians across the board will not be complete without mentioning his immense contributions.
Obi in the statement said, "My Dear Elder Brother Doyin,
"I received your letter offering to step aside in order to avoid any distraction to the good work of trying to forge a new direction for our country, on board of which you have been from inception. It is a decision which I respect.
"The story of this historic effort, which has galvanized millions of our countrymen, particularly our youths, cannot be complete without mentioning your commitment, dedication, and the boundless energy that you brought to bear.
"It is my sincere hope that our legal system will afford you an opportunity to eventually clear your name."
Recall that Justice Ijeoma Ojukwu, had found Okupe guilty of contravening sections 16(1)&(2) of the Money Laundering Act, for accepting cash payments without going through the financial institution, in excess of the threshold allowed under the Act.
His conviction was in connection to Dasuki's arms deal which he was arraigned in 2019. He reportedly received the total sum of N240m from the former National Security Adviser.
The court ruled that his plea of ignorance of the source of the N240m is no excuse. He was thereafter sentenced to 2 years jail term or pay a fine of N13m.
Okupe, a former ally of president Goodluck Jonathan was later released after he paid a fine of N13m slammed on him.