PDP Primaries: How my victory was robbed, Ngoforo opens up
4 min read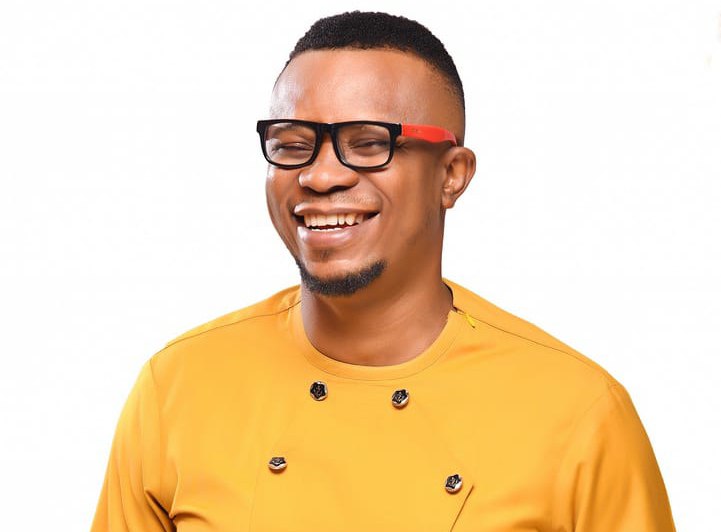 Presumed winner of the House of Assembly ticket of the PDP for Ideato North State Constituency, Mazi Franklin Ngoforo, has thanked his teeming supporters and enjoined them to keep faith with his agenda of redeeming Ideato North from poor political representation. He also vowed that his commitment to a functional, functioning, progressive and prosperous Ideato North remains unwavering.
In a chat with newsmen in Owerri, the Imo State Capital, the youthful management consultant and real estate giant said he has no plans to leave the PDP, but insisted that the party in Ideato North needs to be rescued from the hands of those whom he described as 'serial and endless election losers'.
His words: "I have no regrets at all over everything that happened during the primaries of the PDP. Our party remains the most organized, most democratic and most credible platform for people who genuinely wish to bring about transformational change to the society. It was this vision that brought me into the party. And the support I got from across the cadres of the party was overwhelming.
"On election day, I saw old men, women and youths under the scorch of the hot sun, just to vote me. They had left all their belongings back home in Ideato, braved all the perils of insecurity, travelled all the way to Owerri just to make their votes count. They defied all financial inducements, visible threats, harassments and massively voted me as their preferred candidate. It's unfortunate that a small coterie of serial election losers who don't mean well for PDP and Ideato North, could not allow their votes to count,"
Continuing, Ngoforo said: "The issues in the PDP primary election for Ideato North were very clear. Since after 2007, PDP had not won elections in Ideato North. A combination of factors accounted for this. But the major factor is that the party has not been fielding popular and acceptable candidates, who have the reach, the network, the resources and the goodwill to deliver victory.
"Instead, we have over time seen the highest level of self centrism exhibited by some leaders who foist their lackeys without substance on the party. It's unbelievable that the gratification to a house boy for job well done is PDP ticket. This is preposterous and unacceptable. This has to stop!
"So, when I declared to run, I made it clear that I have no godfather; God only is my father. Nevertheless, I consulted with all the leaders, sold my blueprint to them; but most importantly, I went to the grassroots, related with every member of the party and shared ideas with them on how we could together achieve a better society through the instrumentality of the legislature.
"I also silently created the most formidable structure in Ideato North today, called the *Oganihu Ideato Project.* Remember that for four years, my Foundation has sent tens of Ideato indigenes abroad for studies. Today they are in wonderful schools in Europe, Canada and South Africa and some have graduated. In this farming season, my Foundation also imported trailer loads of improved, high-yielding farm input: maize, cassava, okro. Most party members benefitted from this and can attest to this. We shall not end at that as my Foundations is making efforts to bring reasonable quantity of fertilizers to our party men to ensure high yield. By harvest time, there will be surplus for our people. That's my vision.
"So, going into the primaries, the delegates knew what I stood for. They understood the urgency for a paradigm shift in leadership. They yearned for resourceful, informed and focused leadership; because they saw these qualities in me, they massively voted me.
"Check this out: Ideato North was supposed to have 42 delegates plus one national delegate, which made it 43. Before voting started on that day, it was discovered that three persons didn't come. Instead, they sent representatives to stand in for them. One was a man from Akwu/Owerri Ward, Mr. Okafor, who sent his son. Another was Mr. Ozigbo from Iheme who sent his Ward Chairman. And one other. And because proxy voting was not allowed without a valid PDP membership card, these persons were disqualified and were not allowed to vote. So, only 40 persons voted. How did it happen that after voting, the total votes cast became 44? Remember that the difference between my score and the score of the person whom they are purporting to have won is just two votes. So, obviously, I won the election and they added four votes to him, thereby creating the over-voting which led the election officials to publicly declare the Ideato North State House primaries inconclusive.
"The appeal panel heard the issue and vowed to cancel the election but went behind and sold out. They wanted money to do the right thing, but I can't offer a bribe to serve my people. No! That's the exact opposite of my pattern of politics. I'm glad the delegates spoke loudly that they wanted me, and I will never let them down. The party leadership in the state, too, proved that they were men of dignity, integrity and honour. I owe them my continued support. The rigging was perpetrated by just a few characters from Ideato North, who mischievously wore tags as election officials only with the wicked intention of rigging election by adding more ballots to the box. This could have been possible because our agents were not allowed entry into the voting point," he explained.