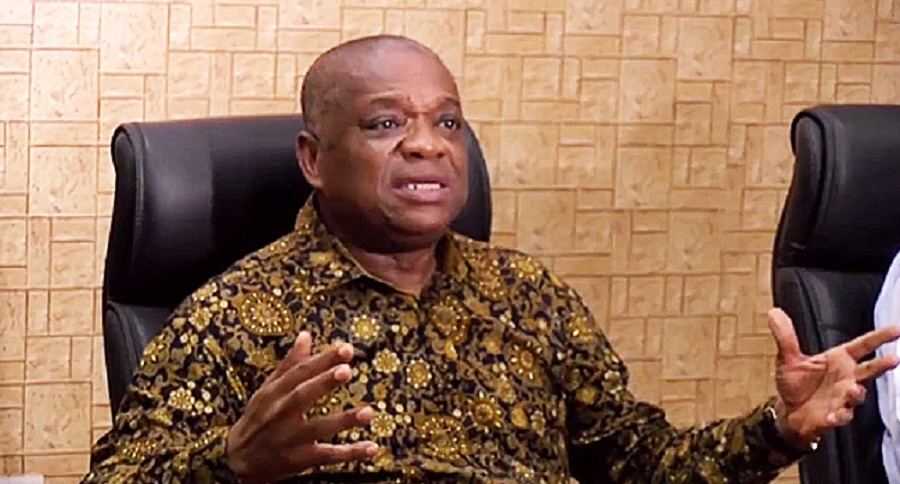 The chief whip of the Senate, Dr Orji Uzor Kalu, has brought to the floor of the house a bill proposing amendments to the Criminal Justice Act of 2015. The bill titled 'Administration of Criminal Justice Act 2015 (amendment) Bill'- 2020 was read for the first time on the floor of the Senate on Wednesday 1st July 2020. The details of the proposed amendments have not been made public.
It will be recalled that o the 4th of December 2019, the former governor of Abia State was convicted and sentenced by Justice Mohammed Idris to 12 years imprisonment for money laundering to the tune of N7.1 Billion. But  on the 8th of May 2020, in an unexpected turn of events, the Supreme court squashed the judgement of Mohammed Idris stating that the trial court lacked the jurisdiction to convict the senator. The Supreme Court judgement was premised on the fact that the trial judge who was then a High Court Justice was elevated to the Appeal Court while still on the case, but rather than proceeding to the Appeal Court and vacating the case to be reassigned to another judge and started afresh, Justice Idris continued with the trial. Hence Justice Mohammed Idris while an Appeal Court Justice sat in a Federal High Court (a lower court) and sentenced the Senator to 12 years imprisonment.
The former Abia State governor was released from the Kuje Correctional Centre after spending six months. Speaking after his release, the Senator said his ordeal was an initial injustice that was caught and ultimately corrected, he vowed to dedicate his time to ensure there will be justice for all Nigerians.
In his words: "Justice for one man or for a few people will no longer be enough in this country. A system whereby over 70 per cent of all prison inmate population is made up of people awaiting trial cannot be allowed to continue.
"Situations where innocent people are falsely charged with murder just to get them out of the way does not dignify our country and cannot continue. Justice must now mean justice for all. That is my pledge to Nigerians."
Since returning to the Red Chamber on the 8th of June, this is the senator's first shot at fulfilling the pledge he made to Nigerians.