Only those who are allergic to a working Nigeria oppose Peter Obi — Group
3 min read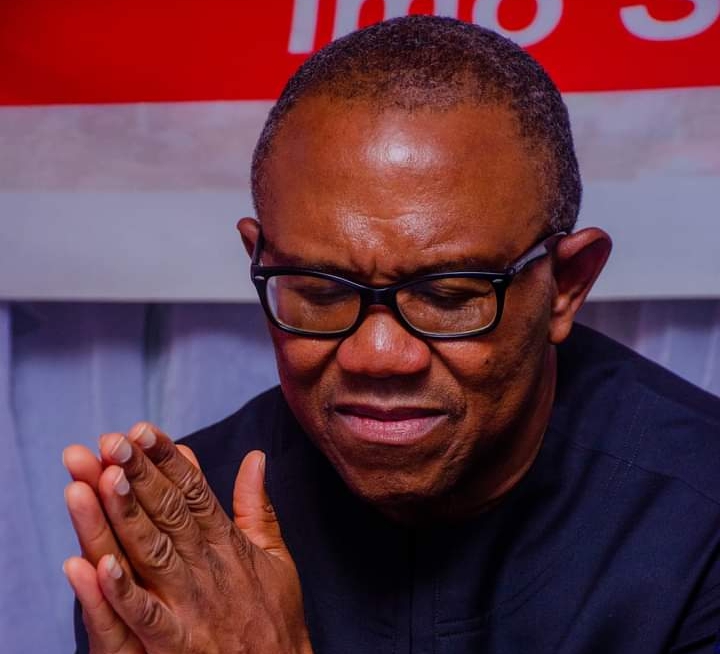 A group, Volunteers For A Better Nigeria has said that only those who are allergic to good governance and Nigeria's redemption are opposed to the candidacy of Mr Peter Obi for the presidency of Nigeria. In its reaction to a viral video credited to the leader of the Niger-Delta Peoples Volunteer Force, Mr. Asari Dokubo, the group's spokesman, Comrade Abdul Dashe said that the former Niger-Delta warlord is afraid that Peter Obi's emergence as President will stop his illicit channels of making money.
Alleging that Asari Dokubo is one of those whose activities have contributed to keeping Nigeria where it is today, the group referred to the militia leader's involvement in acts of violence in the Niger-Delta and his subsequent settlement by the Yaradua administration. According to the group;
"Here is someone who founded the Niger Delta Peoples Volunteer Force, an armed group in the Niger Delta region who claimed as one of their aims that they were fighting for freedom and ecological justice. After years of crippling the oil sector President Yar'adua implemented the amnesty program and according to the Wall Street Journal Asari was awarded a contract of N1.42 billion annually for guarding pipelines in the Niger Delta. This bounty is what he used to relocate to Cotonou and take up citizenship there. Is this the person talking about a scam today? A scam is riding on your people's suffering to negotiate billion naira deals to protect oil pipelines."
Same man in 2012 claimed that the Jonathan administration had failed, and Jonathan was fast losing his support base. By 2015 he was backing President Goodluck Jonathan's presidential ambition and threatening fire and brimstone if Mr. Jonathan was not reelected president in the 2015 election, we all know how that turned out.
Again Asari-Dokubo, has recently in the news calling the youth to take power from the older generation, he said he believed that older generation of leaders have failed, but it's on record that the same person supports the presidential bid of Bola Tinubu of no determined age.
Not long ago the same Asari- Dokubo insisted that the South-East is the most qualified region to produce the Presidency in 2023, he said the South-West has no right to contest after former President Olusegun Obasanjo had done eight years as President. For national integration the country should support the South- East. That is the same person attempting to denigrate Mr. Peter Obi that Nigerians from all walks of life have identified as the person that can rescue Nigeria from drift and tackle the current critical situation, we have found ourselves in.
Asari is a rabble rouser and instigator who is seeking relevance. He is on a mission to cause disaffection within the polity for his own selfish interests. We understand that through Nigeria's skewed arrangement some people have been elevated above their pay grade and now believe they have a right to dictate to others who their choice should be, but as he himself has acknowledged he has only one vote and he cannot impose his will on anyone.
Peter Obi is out to give Nigerians good governance and it is important that all political parties are given a level playing field. Let the public decide. No need to whip up primordial sentiments or make inflammatory statements in an attempt to seek cheap relevance."
The group concluded by urging Nigerians to ignore characters like Asari Dokubo and focus on their well-informed campaign for the emergence of Peter Obi, whom they described as; "the most suitable candidate to rescue Nigeria from an imminent collapse"