Odumodublvck rejects offer to perform at Tinubu's inauguration
2 min read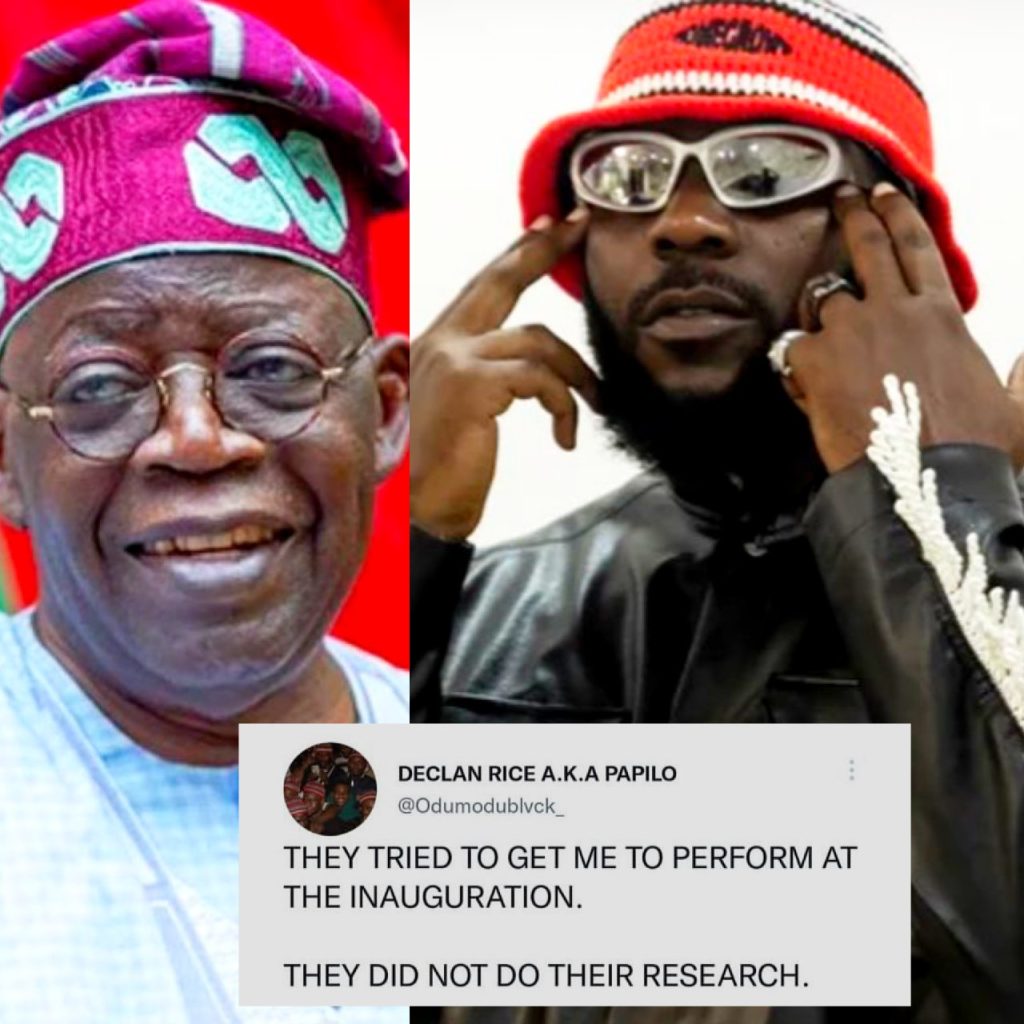 Nigerian artist and next big name in the music industry popularly known as Odumodublvck, has rejected mouth watering deal to perform at the inauguration of Mr Bola Ahmed Tinubu.
The singer who turned down the deal asked if those that came to him weren't informed of his stance?.
Meanwhile when news of him declining the deal became public the singer made a tweet where he stated, "They tried to get me to perform at the inauguration. They did not do their research".
The singer who was asked to come perform at the incoming President's inauguration due to his fast rising fame declined the offer after the ups and downs the citizens witnessed in the last elections which many agree wasn't free nor fair, as the gross irregularities were glaring for all to see.
Although the singer who openly supported an opposition party, may have declined for reasons related to that.
Many have shared their opinion following the news of odumodublvck's action.
Below are a few of them.
@esha2_: "As an entertainer/business man learn to keep your emotions aside and root for your growth! Ask Dangote. P.s I no even Sabi the upcoming"
@richibeatz: "You could have honoured the invitation and help quell the tribal wars to an extent but no. Let's be who's egoistic"
@cudfymainz: "seeing these comments… Shows how two faced Nigerians can be… Self respect and dignity in the mud… Hunter just dey time smh"
@hb_enter: "it's integrity y"all no be everybody Sabi kiss ass"
@omni_kella: "it's all about value and what you represent. Money will always be made of you know what you have to offer. He knows himself. Let it be"
@Isabeloscar: "Nigerians think with their stomach that's why they think his action is st#pid"