Obi-Datti: Tinubu's supporters to stage counter protest at White House
2 min read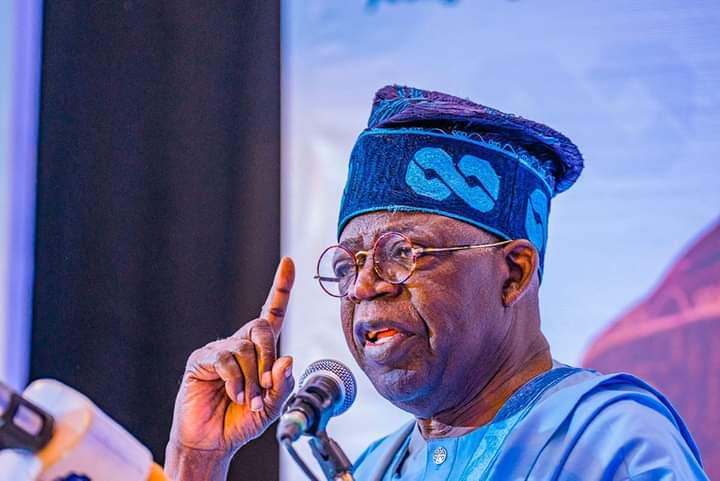 Supporters of Nigeria's President-elect, Bola Tinubu, resident in the United States of America have concluded plan to counter the protest by the supporters of the presidential candidate of the Labour Party billed to hold on Monday, April 3 at the iconic Lafayette Park.
The Obidients are drumming up international rejection of the declaration of Tinubu, Candidate of the All Progressives Congress (APC) as winner of the February 25 election by the Independent national Electoral Commission (INEC).
News Band Newspaper gathered that Tinubu's supporters have obtained approval to stage their own protest at the same venue the following day, Tuesday, April 4.
A notice of approval by the United States Department of the Interior NATIONAL PARK SERVICE tagged "Permit: NCA-NAMA-EVNT23-0889" showed that the approval was granted yesterday, March 31, 2023.
The document indicates that the protest is being organized by the APC USA, with one Adeleke Lamoriyv as the Person in Charge, and will be attended by 100 persons.
The permit reads, "In accordance with Park Regulations as contained in C.F.R., Title 36, Chapter 1, Section 7.96, permission is granted to conduct a public gathering to the following:
"Person(s) and/or Organization(s): APC USA
"Dates & Time(s): 4/3/2023 12:00 PM To: 4/3/2023 4:00 PM
"Location(s): Lafayette Park – Southwest Quadrant
"Purpose: Demonstration against anti-democracy to overturn 2023 presidential election. Let the world know Hamed Tinubu is the president elect. President Joe Biden should help Nigerian for easy transition.
"Anticipated Number or Participants: 100
"Person(s) in Charge: Adeleke Lamoriyv
"Address(es): 5537 Ruxton Dr , Lanham, Maryland, 20706
"Phone Number: (301) 439-3610 Office Mobile Number: (301) 537-7394
"On-Site Contact: Adeleke Lamoriyv
"This permit is granted subject to the following conditions:
"1. Permittee and all participants authorized therein must comply with all of the conditions of this permit and with all reasonable directions of the United States Park Police.
"2. All sidewalks, walkways, and roadways must remain unobstructed to allow for the reasonable use of these areas by pedestrians, vehicles and other park visitors.
"PERMITTEE IS RESPONSIBLE FOR READING AND ADHERING TO ATTACHED".