Obi and Yussuf — By Dike Chukwumerije
3 min read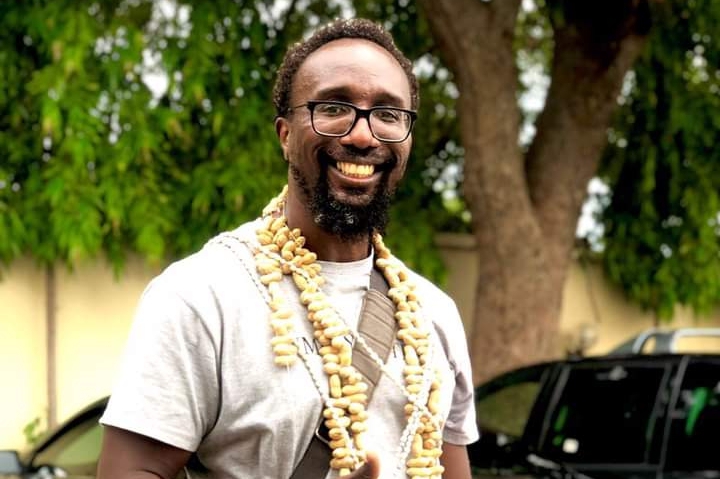 Nigeria only looks like a rich country, but it is not. Yes, in terms of the overall size of our economy, we are the biggest in Africa. But if you consider the size of our population – that is the number of mouths that economy has to feed – we drop down to the middle of the table. Yes. We are a middle-income country. At least on paper. In reality, we feel more like a low-income country, with high levels of poverty and unemployment. Because our modest income is not prudently managed.
Like this, we act as if we can afford private jets, and top government functionaries travelling out routinely for medical treatments. We cannot. Not when we are struggling to pay living wages to public servants in critical sectors like Education, Health and Law Enforcement. It is like a wage earner eating lunch every day at Hilton, wearing crocodile skin shoes and with frequent flyer miles on British Airways, but living in rented accommodation with all his children thrown out of school for not having paid school fees. That is how our country is run.
Yes. For a man with a duplex in Wuse will enter into Government and come out with mansions in Asokoro, while – government come, government go – the Government Secondary School remains without windows. What is that? That every minute, baby and mother die in childbirth for reasons like no light, no antibiotics, no water; while a Minister is using siren to push us off the road in the name of rushing to work. What work? That a police officer has three bullets in his gun, and is standing on the road in bathroom slippers, but the Chief of Staff is transferring money every month to coordinators of Governor's political movement in every local government. What is that? That 10 million children are out of school, 20 million youths out of jobs – year in, year out – yet come next Wednesday we will be lectured on pedantry contracts awarded by FEC. To what effect?
If nothing else, this is what PMB – when he was still held out to us as Mai Gaskiya – was supposed to tackle. For of what use is it widening the mouth of the hose when the water is pouring into a basket? But now both the ruling party (selling forms) and kidnappers in the bush (selling ransom) are asking for N100 million-a-piece. Imagine? In an economy where 40 million people are shitting in gutters for lack of toilets. And yet there are people living amongst us who can close eye and pay. Why? Because the water has been sucked out of so many pipes, and the electricity has been squeezed out of so many meters, and the life has been pressed out of so many hospitals, so that one or two of us can become politics-made billionaires. But two trees cannot make a forest. And 10 politico-billionaires cannot make an economy. This system of sharing cash and patronage directly to supporters of a successful politician can never lead to Development. Instead, with each passing year, the army of youths, consistently under-served with education and jobs, will become more vicious. This is not a prophecy.
So, I am not interested in waiting another 8 years for the entitled to take their turn at the table. I am not interested. I am not interested in turn-by-turn even if it guarantees that 8 years from now we will have an Igbo President. I am not interested. How did Fulani president help Fulani? Or Yoruba president help Yoruba? Or Ijaw President help Ijaw? I am not interested. What I want is someone who will go there and do what Buhari was supposed to do. And that is, if nothing else, stop the wastage of public funds, starting from himself. Because body language matters. And if Aso Rock signals that what was done was done, but from today henceforth we will all fly Economy everywhere before we let our universities stay shut for 4 months, the message will trickle down. And everybody – North and South – will benefit. That is the only way to develop a society, not by sharing government money like it belongs to you, but by spending it prudently on the public good.
This is why me? I am voting Peter Obi and Yusuf Datti Baba-Ahmed. Let it be on my record please.