Obasanjo's endorsement of Obi is poison to Nigerians — Tinubu
2 min read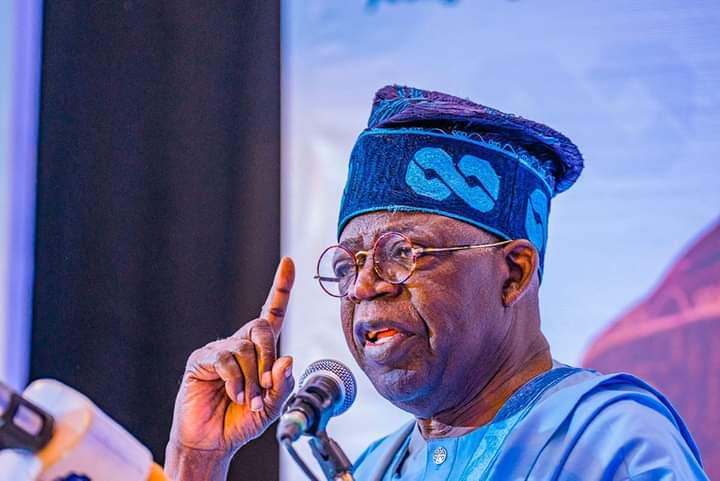 The presidential candidate of the All Progressive Congress (APC), Ahmed Tinubu, on Thursday said that the January 1, 2023 endorsement of the Labour Party (LP) presidential candidate, Peter Obi, by the former president, Chief Olusegun Obasanjo, amounted to poison for Nigerians.
The former Lagos governor noted that Obasanjo took that decision out of hatred for his person (Tinubu) and sheer wickedness, stressing that despite the endorsement, he would still beat all the candidates for the February 25, 2023 presidential election.
Tinubu who stated the above in Benin during his campaign at the University of Benin Sports Centre, disclosed that he and his team while he held sway as the governor of Lagos State were challenged intellectually, when Obasanjo, as the president then, withheld the allocations of Lagos State over the issue of creation of Local Council Development Authority (LCDA), in the state.
The seizure of the state allocations, Tinubu said, made him to think outside the box and made him and his team to turn Lagos State to a mega state it is today.
The APC presidential standard bearerer assured that if elected, he would replicate the feats he achieved in Lagos State.
He used the occasion to berate the Edo State Government for allegedly pulling down all the billboards of him in the state, insisting that he would win the presidential elections even without his billboards in the state.
His presidency, Tinubu assured Edo people, would bring economic hub to Edo State, that could turn young people into internet fraud to experts in manufacturing and creation of chips.
"We can break shackles of poverty, shackles of ignorance, shackles of homelessness. We will do it together. We have the knowledge and the brain.
"Trust me, I am an expert in finding the way where there is no way. I found a way to tame the Atlantic Ocean and turned it into a money-making machine. I found the way to stop the killing drainages to channelisation and prosperity. I have done many things. I have the power of thinking and doing.
"If you want prosperity, elect me. If you want skills to become rich, elect me. If you want security, elect me. If you say I should retire, you will retire with knowledge, diamond and gold," he added.
"Obasanjo seized our salaries, local government monies. Do you call that person a good or a wicked man? So, if he says he endorsed somebody, is it not poison that he is giving to you? One who doesn't know the way cannot show the way. He is endorsing Obi but he doesn't know the road," Tinubu said.