No part of Nigeria is safe again, Gani Adams alerts UN, EU, others
1 min read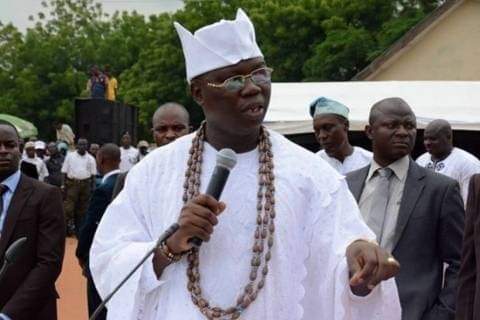 Aare Onakakanfo of Yorubaland, Gani Adams, has called on the United Nations and other international organisations to urgently intervene in the rising insecurity in Nigeria, saying "No part of Nigeria is safe again."
The Yoruba war general stated this in a letter addressed to the UN Secretary General, Mr António Guterres, and copies sent to the European Union, African Union, United States State Departments, the International Association for Religious Freedom in the United Kingdom, Council on Foreign Relations and other international organisations.
This was the second letter that Adams would be writing as a similar letter directed to the same organisations was written about the same time last year.
In the letter entitled, "Avoiding a replica of the Bosnian War in Nigeria," he warned that the present insecurity if not tamed could consume the whole country.
He noted that what happened in the defunct Yugoslavia, which led to the balkanisation of that country "Is becoming like a child's play in Nigeria."
The letter read in part, "Pitiably, terrorists moving from northern Nigeria to the South are being embraced, encouraged and empowered by powers that be in Nigeria.
"I am raising this alarm now because the effect of this dangerous trend may ultimately balkanise Nigeria and affect sub-Sahara Africa.
"Similar alarm was raised in defunct Yugoslavia and sadly, nobody put in check the pogromists whose actions led to the massacre in that geographical location."