Nigerian waters will have more plastics than aquatic lives by 2050 — Researchers
2 min read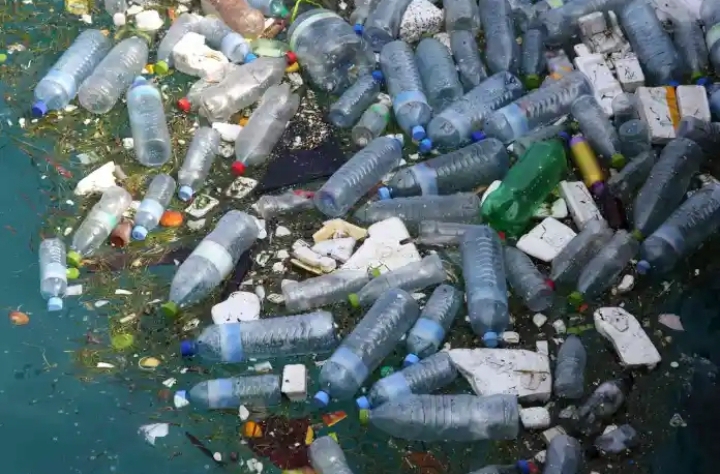 Researchers say there will be more floating plastic on Nigerian waters than aquatic life in the next 50 years unless the nation adopts proper management and disposal of plastics.
The scholars spoke during a Circular Plastic Economy Innovation Hub Stakeholders Engagement Workshop on Tuesday at the Obafemi Awolowo University, OAU, Ile-Ife.
Dr Adedapo Adediji, a researcher at Pan African University Life and Earth Sciences Institute, PAULESI, said burning of plastic caused air pollution hazardous to human health.
According to him, it is better to turn plastic into useful materials.
"In the next 50 years, there'll be more floating plastic in the ocean than fish which would terminate the water body and be very dangerous to the environment.
"Government alone cannot do it, that's why we are sensitising stakeholders like government representatives, academia, students, people in the industry that produce plastics and the likes.
"To stop scattering plastic anyhow, stakeholders need to be engaged by finding a meaningful way of gathering them together and dropping them at the collation centre," Mr Adediji said.
For Dr Olukunle Babaremi, also a PAULESI researcher, plastics in 100 years would not change their forms.
"By 2030, if care is not taken, we'll have more plastic in the ocean than aquatic life.
"We need to give proper awareness to students on campus that this is a general problem that would affect everybody and would affect them too.
"We talk to them on the culture of plastic that they should not throw it away anyhow because everything ends up in the drainage," he said.
He said that ground plastic could be reproduced in horticultural and concrete containers for construction sites.
He called on bottling companies making their money from plastics to support responsible recycling and disposal of plastic.
Babaremi also enjoined public support by disposing of waste separately to make it easier for scavengers at collection points.
He appealed to NGOs supported by international bodies, plastic companies, and private sector businesses to give monetary incentives to scavengers supplying them with plastics.
Earlier, the Vice-Chancellor of OAU, Prof. Simeon Bamire, urged the scholars to evolve innovative ideas that would turn plastic waste into a good source of revenue and promote a cleaner community.
Mr Bamire explained that sustainable cities and communities as well as responsible consumption and production could not be fully achieved without controlling plastic wastes in our environment.
He said that plastic is dumped on a daily basis on land and often finds their ways into the water bodies.
"The presence of plastic wastes in aquatic environment distorts sustainability of aquatic lives. Plastic pollution can lead to the consumption of microplastics which poses imminent risks to human health.
"The devastating effects of plastic wastes on our environment cannot be overemphasized.
"Therefore, I am happy that our university is on this circular plastic economy project, which can be counted as part of our contributions towards achieving the UN-SDGs," Bamire said.
NAN