Nigerian lawyers behind many of the abuses and corruption attributed to the police
5 min read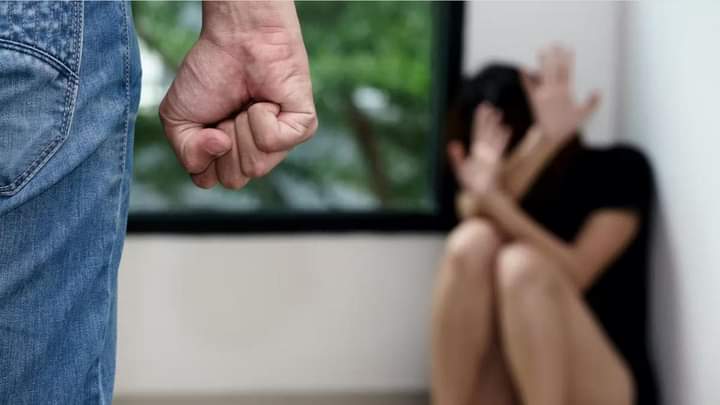 It is no doubt that Nigerian police are deeply and fantastically corrupt and they have engaged in atrocities that could constituted crimes against humanity – ranging from petty corruption and bribe-taking to grand atrocities like framing up innocent people for most serious crimes and even extra-judicial executions. What is little known is the fact that Nigerian lawyers are often involved in the chain of events that lead to these horrendous crimes by men on uniform. These despicable lawyers conspire with the police and fabricate false petitions that form the basis for police atrocities and corruption.
A good example of this is playing out presently in the recent invitation the DCP Adegoke-led State Criminal Investigation Department (SCID) has extended to Barrister Emeka Ugwuonye. Over a purely family law dispute between one Mr. Adolphus Ezekaigbo and his wife, Chioma Ezekaigbo, the SCID appears to have taken over a case that is pending in a family court, before the Honourable Justice Christopher Balogun, thanks to Barrister Vincent Osakwe, lawyer for Mr. Ezekaigbo.
According to court documents seen by the Eculaw News, Ezekaigbo allegedly unleashed domestic violence against his wife over the years. He ultimately drove her out of their matrimonial home two years ago. He released their daughter, but held their four sons. In 2021, Mr. Ezekaigbo filed a divorce petition against his wife. According to the documents, Mr. Ezekaigbo continued to deny his wife all access to the four children he held back. At the same time, Mr. Ezekaigbo was feeding the children horrible stories accusing his wife of being a prostitute. Believing that such stories indicated that Mr. Ezekaigbo was raising doubts about the paternity of the children, which posed potential disastrous consequences for the children's development, Mrs. Ezekaigbo took two of the boys (11 and 7) to her house. In doing this, she did not violate any court order because the court never granted custody to any of the parents.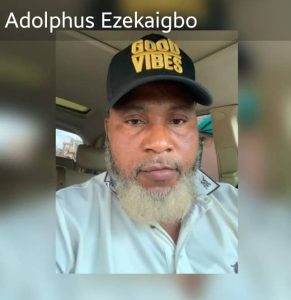 Before taking this measure, Mrs. Ezekaigbo had joined the Due Process Advocates Foundation (DPA), which assigned lawyers to help her in the case in court. Upon taking her children to her house, she notified DPA of her action. In an effort to help the family and avoid any confusion, Emeka Ugwuonye, the Founder and CEO of DPA, contacted Mr. Osakwe to inform him that the children of his client were with their mother. Ugwuonye sent a letter dated August 22, 2022 to inform Mr. Osakwe of this development. Upon becoming aware of the letter, Ezekaigbo contacted Ugwuonye in anger. While on phone with Ugwuonye, Ezekaigbo repeatedly referred to his wife as a prostitute.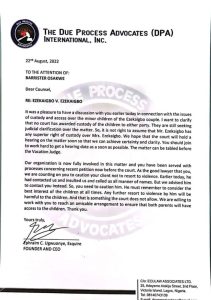 Based on the extreme behavior of Ezekaigbo by calling his wife a prostitute, DPA came to the conclusion that he had impliedly questioned the paternity of his children. After discussing this with Mrs. Ezekaigbo, Ugwuonye sent his second letter dated August 23, 2022 to Mr. Osakwe informing him that Mrs. Ezekaigbo would likely request a DNA paternity test. (Attached below is a screenshot of Mr. Osakwe's reaction to Ugwuonye after receiving the letter).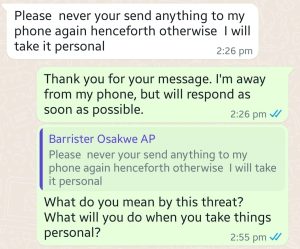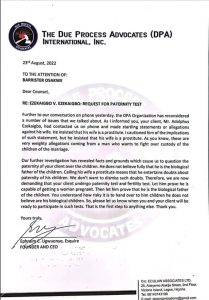 Apparently, Mr. Osakwe for whatever reason, wrote a petition to the police alleging that Ugwuonye kidnapped and abducted the children in question. Even though from every obvious indication, the allegations made by Osakwe were baseless, the police invited Ugwuonye, supposedly to investigate him for the crime of kidnapping and abduction. Surprisingly, on getting to the police station known as Panti in Yaba, Lagos, the police confronted Ugwuonye with some much discredited publications by Sahara Reporters blog alleging that Emeka Ugwuonye was disbarred by the Supreme Court of Nigeria. Eighty per cent of the five hours Ugwuonye spent at the police station was spent on the police effort to get him to disprove the story of Sahara Reporters. For the record, Mr. Ugwuonye was not disbarred by the Supreme Court. On the contrary, his case is pending before the apex court of Nigeria and has not been determined either way.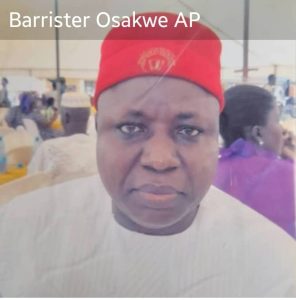 Besides, the police are wrong on multiple levels. First, the petition before them was on allegations of kidnapping and abduction. Second, it is not within the domain of the police to question the professional standing of a clearly Executive Officer of a Foundation. Third, the case was pending in court and every question associated with it ought to be directed to the court. But the police did not care. The police seem not interested in either the law or reason. It appears that Mr. Osakwe and his client had bought the police to harass and intimidate Ugwuonye and the lady his Foundation is assisting. This could end up a costly miscalculation for Osakwe and the officers involved.
Clearly, the goal of the police is to take the children from their mother and hand them over to their father obviously because the father had paid them. DPA is conscious of this and has been following the case carefully and deliberately. As for Mr. Osakwe who filed false petition to instigate this harassment and abuse of rights by the police, there is no doubt that he has stepped on a sticky substance that will duck his for a long time.
When contacted over this, Emeka Ugwuonye was calculatedly calm. In his words: "We understand the game being played. Indeed, Mr. Ezekaigbo boasted that he and his lawyer bought the police over. If so, let's humor them and allow things to play out a bit. I wonder how the police intend to take over a custody case that is pending in court. Also, I wonder how the police has turned itself into the Bar Association to question my status in the Bar. That would have been extremely bizarre if this were not Nigeria where absurdity rules. It is a pity that Mr. Osakwe has taken such steps. Let's see how it plays out".
The police invited Emeka Ugwuonye back to the station today and they asked him to bring Mrs. Ezekaigbo with him. When asked about this, Emeka reacted as follows: "You have to understand the predicament the police faces in their very strange pursuit. They know they have no case against the woman. They know that they could not even remotely accuse her of kidnapping her children. Hence, they have no basis to invite her. Their round-about way to it was to accuse me and they hope they could use me to bring her. I didn't want to tell the lady not to go, even though she has every right to refuse to go and I feel she is going because she felt compelled by the police. Of course, I have no power to force her to go. She is not a child and I lack the power to take her to the police against her wish. To avoid the consequences of being seen to force the lady, they want to obligate me to bring her. How absurd! Anyway, I am not bothered about any of this. I just hope they understand the consequences of what they are doing".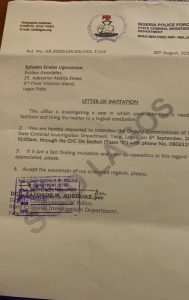 Anyone who knows Emeka Ugwuonye and DPA must be tensely watching to see how far this will go before DPA will drag Mr. Osakwe, his client and the police to the court for corruption and abuse of rights. Also, we don't know how far the police will try to go to please a paying complainant. It is to wait and watch.