Nigerian govt must take responsibility for what happened in Kuje prison, says DPA
3 min read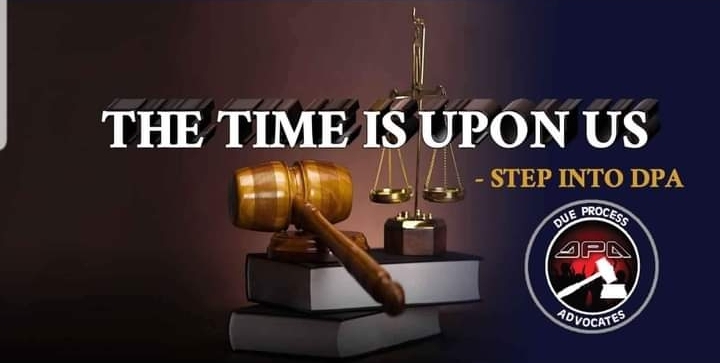 The Due Process Advocates (DPA) Foundation has raised alarm over the continued silence or inaction by the Nigerian government over the terrorists' attack on Kuje Prison on the 5th and 6th of July 2022.
Recall that armed men suspected to be members of Boko Haram invaded the Kuje Correctional facility in Abuja. The invaders ordered all inmates outside the prison gate. They proceeded to free their members that were detained in the facility and dispersed hundreds of other inmates.
Of the estimated nine hundred inmates that left the prison in the wake of the incident, over five hundred are not yet accounted for. Many of them were presumed drowned in the rivers around the prison town.
Some were presumed murdered in the nearby bushes by various vigilante groups who went into an overdrive as the news broke that inmates escaped. Some inmates were presumed to have been killed by security forces upon encountering them in the various bushes they ran into. Ironically, the same security men who could not fire a single shot to repel the invaders were overactive in shooting escaping inmates miles away from the prison. While about four hundred inmates have either voluntarily returned to the prison or surrendered themselves to the police, about five hundred are still not accounted for.
The ease with which the invaders made their way into the prison and operated for hours unchallenged has raised several questions, demanding answers from the government authorities. The failure of the government to provide explanation as to what led to the massive security and intelligence failure or to account for the missing inmates. The government has preferred to hide under the notion that every inmate that left Kuje prison that night has escaped. The government is aware that many died, but fails to admit that in order to avoid obvious questions from the families of the dead.
Eculaw News gathered that the families of some missing inmates have contacted Due Process Advocates International.
Emeka Ugwuonye, the founder of DPA, while speaking with Eculaw News over the matter said, "The Government has not been forthright in explaining what happened at Kuje Prison. The inmates were entitled to protection from terrorists. Indeed, they were assured of special protection. The government failed to protect them. They were attacked by terrorists while in the custody of the government. As a result of that attack many inmates were forced to flee and many lost their lives. At least, the government ought to own up to its colossal failures and try to assist the families of the missing inmates. To pretend that all missing inmates are on the run is an official coverup and quite unfortunate".
On what it plans to do about this, the Founder of DPA noted that the organization will help the families of the missing inmates. He said, "In Nigeria, many innocent people were framed up by the corrupt police and detained in prison by an indulgent judiciary. So, knowing that many of the inmates in Kuje prison on the date this incident occurred were innocent people that were unfortunately framed up is quite disheartening. Some of them are now dead with the stigma of being in prison when in fact they were totally innocent. They were presumed guilty and did not live to prove that their innocence. The government that corruptly detained them is now walking away as if nothing happened. The lease we will do is to draw the attention of the world to the truth."