Naval rating absconds with commander's N39m in Rivers
2 min read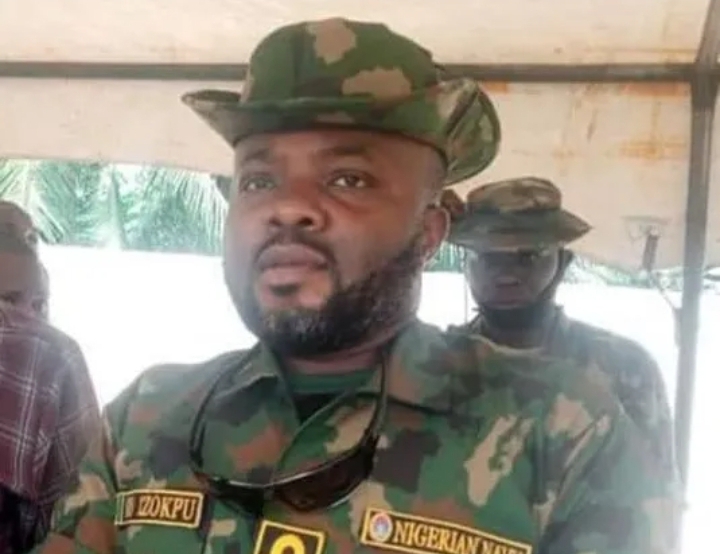 A naval rating attached to Hydrocarbon Pollution Remediation Project, HYPREP, in Port Harcourt, O. Badamasi, has allegedly stolen his commander's N39million in Rivers State.
News Band gathered that the naval rating dumped his uniform, rifle and service ID card in the office and carted away with the money.
This paper also gathered that the commander of the HYPREP security unit, Owns Izokpu Ose, did not want the issue in the public domain because the money is suspected to be the proceeds of corruption.
Sources at the command said that the commander went to Lagos to reach out to the rating's family to convince him to return his money.
"He was also in Bonny Island and Warri in search of the rating but he is nowhere to be found," the source said.
Another source told our correspondent that there had been allegations of misuse of funds and abuse of public trust at the HYPREP security unit.
"Commander Izokpu claims to have 141 men working with him, however, the number of men working with him are 102 men – 30 Naval officers, 17 mobile policemen, 16 CTU police, 5 soldiers and 20 Civil Defence personnel.
The source alleged that the commander collects N21,150,000 monthly as operations allowance but pays only N15,300,000, pocketing a difference of N5,850,000.
"He collects 8,460,000 for RCA monthly but pays only 6,120,000. He pockets the difference of 2,340,000.
"He claims to hire 20 Hilux vehicles from the barracks but only 3 come from the Army Barracks.
"The remaining Hilux belongs to him and his boys. He pockets N12,750,000 monthly on the Hilux. This is what he has been doing since May 2021," the source added.
Our reporter's efforts to speak to Mr Izokpu-Ose were unsuccessful as his known mobile lines were switched off at the time of filing this report.
However, the spokesperson for the Nigerian Navy, Adedotun Ayo-Vaughan, confirmed that the naval rating deserted his unit but denied absconding with the commander's money.
He said: "The naval rating deserted his unit and the service, being absent without leave for a prolonged period but did not sell or abscond with the commander's money."