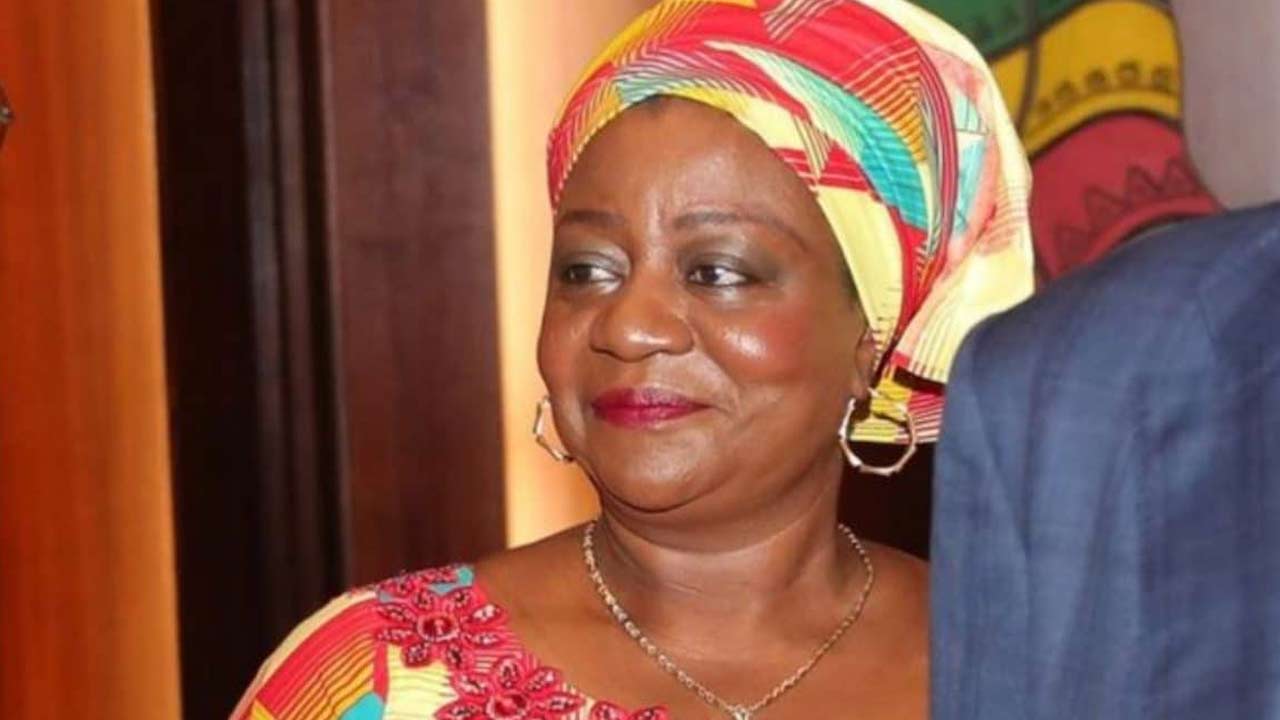 Nigerian Senate Rejects Ms. Lauretta Onochie for the position of National Commissioner for INEC.
By Dr Greg
It is a relief to many that Ms. Lauretta Onochie, the beleaguered presidential aide on social media, was today rejected by the Nigerian Senate after considering her nomination as National Commissioner for the Independent National Electoral Commission.
In February 2016, Lauretta Onochie attacked Emeka Ugwuonye, Founder of Due Process Advocates organization on social media. On 31st December, 2015, Ugwuonye had criticized President Buhari for saying on national television that three people – Nnamdi Kanu, Al Zakzakky, Sambo Dasuki – who were in detention awaiting their bail application should not be granted bail. Ugwuonye who watched the presidential broadcast from his home in Maryland, United States, made a video broadcast questioning the statement of the president and accusing him of undermining the independence of the judiciary. Onochie, who was then being considered for the position of Assistant to the President On Social Media, tried to impress the presidency by attacking Emeka Ugwuonye on social media. Onochie made a post on her Facebook wall maligning Ugwuonye in order to prove to the presidency that she was capable of protecting the interest of the presidency against social media criticisms.
On her Facebook wall which was frequented by many Nigerians, she accused Emeka Ugwuonye of being a partaker of the alleged two billion dollar loot by Dasuki. She relentlessly bullied Ugwuonye on Facebook and baited him for a social media fight. Ugwuonye showed restraint by privately urging Onochie to leave him alone.
Below are the exchange of private Facebook exchange between the two on the matter:
As Onochie continued to bully Ugwuonye on Facebook, the latter felt there must be some motives beyond the obvious. He conducted a comprehensive investigation into the background of Onochie and discovered that Onochie's name was mentioned as one of the ladies involved in moving young Nigerian girls from the Delta-Edo axis to UAE, Italy and Spain for prostitution. It was at that time that Ugwuonye felt that Onochie's attack on him had a motive that went beyond her desperation for a position in the presidency. Ugwuonye and his NGO had been fighting against human trafficking and trying to assist victims back to Nigeria.
Outraged by Onochie's bullying and intimidation, Ugwuonye posted on his group wall his encounter with Onochie suggesting that her motive might have to do with a desire to stop DPA's effort to repatriate some victims of human trafficking from UAE.
Onochie was devastated by Ugwuonye's counter offensive. She sued Ugwuonye for defamation, using Festus Keyamo, SAN as her lawyer. This became one of the most abusive prosecutorial events in Nigeria because Keyamo was the counsel representing the EFCC in three criminal cases against Ugwuonye. Keyamo began to leverage his position as private prosecutor in a criminal case to earn money from Onochie in a civil case.
It is important to note that Ugwuonye eventually won all those EFCC cases prosecuted by Keyamo, while the defamation suit filed by Onochie is still pending.
The interesting twist in the whole matter occurred when Lauretta Onochie, in furtherance of her defamation suit against Ugwuonye, filed an affidavit stating that she was a card-carrying member of Advanced People's Party (APC). This was in her effort to dismiss any suggestion that she might have been involved in human trafficking. She made extensive claims in her affidavit about her partisan political interest and activities. And this has been in court record which is a public record.
When Onochie was nominated by the President for the position of National Commissioner for INEC, Ugwuonye opposed her qualifications for that office by referring to her affidavit claims. During her Senate confirmation hearing, Onochie was confronted with her affidavit against Emeka Ugwuonye. That placed her in hot spot and she was forced to admit that she lied in her affidavit, which is perjury punishable with two years of imprisonment if the matter was to be pursued by the police.
Onochie was her own worst enemy and a witness against herself. It was not a surprise that the Senate would reject her nomination. Ugwuonye and many others believe that she is the worst person to hold such sensitive office as an INEC commissioner. She is too partisan.
When contacted on the matter, Emeka Ugwuonye stated: "She is too incompetent. She was hired as the President's aide on social media. She failed so badly on that assignment that the Nigerian Government had to end up suspending Twitter from Nigeria. Indeed, if Onochie had known her job, things would never have escalated to a point where the Nigerian President would see Twitter as an enemy that should be suppressed at such incredible cost to the nation. With such record of failure, placing Onochie in a top position in INEC might derail the mission of INEC."
Meanwhile, Nigerians are jubilating that the most foul-mouthed person in public office has been rightly repudiated and rejected by the representatives of the Nigerian people.