N8b digital transaction value recorded by eNaira in 1 year — CBN
2 min read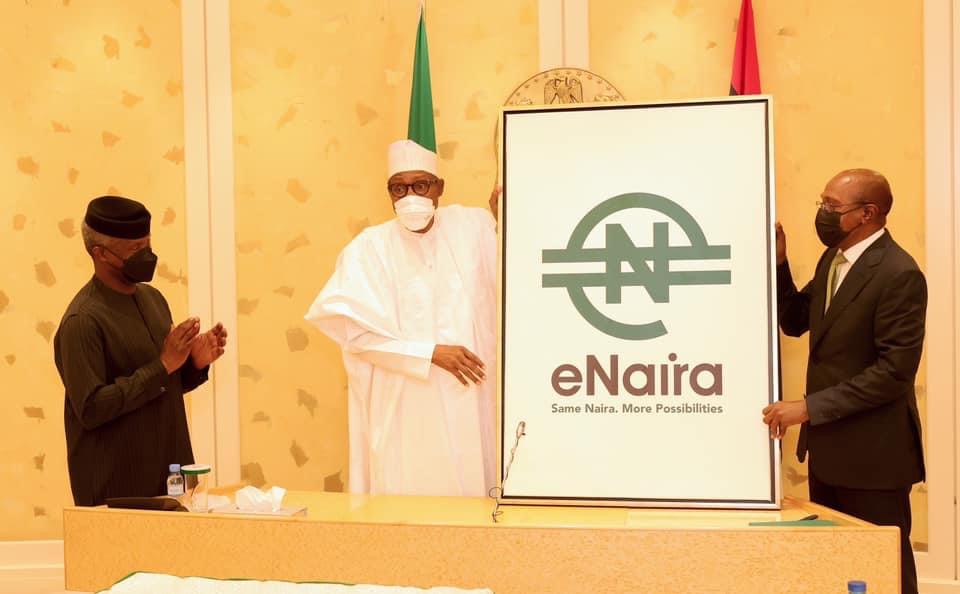 eNaira has recorded a total digital transaction value at about N8 billion as at the end of October, 2022, according to Director of Information Technology, of the Central Bank of Nigeria (CBN) Hajiya Rakiyat Mohammed.
Rakiyat Mohammed stated this while delivering an address at the Presentation and Unboarding of e-Naira session during the Second Africa Payment Systems Conference in Abuja.
She said clients who were already on the eNaira platform will continue to enjoy seamless transactions at no charge.
She further explained that the eNaira was developed to broaden payment platforms in Nigeria, foster digital financial inclusion with a potential for fast-tracking intergovernmental and social transfers, capital flow and remittances.0
Represented by Abayomi Oyeleke, Deputy Director Information Technology of the CBN, she said Nigerians who buy into the e-naira platform stand to gain a lot including real-time transactions on a secured digital wallet with zero down time, adding that the project is supported with a very resilient blockchain technology.
Muhammed also said the introduction of the eNaira has changed the business ecosystem, reduced cash transactions, eliminated the risks associated with cash transactions and opened more digital financial frontiers for bank customers.
According to her, eNaira also opened business opportunities, enhanced financial inclusion as the teeming unemployed youths in Nigeria can cash into the opportunities, adding that "Since its launch, a total of N8 billion, consisting of over 700,000 transactions has passed through the eNaira platform."
Also in his speech, Director General of Nigeria Information Technology Development Agency (NITDA) Inuwa Kashifu Abdullahi, said the future of cash is becoming bleak on daily basis, adding that investing into cashless infrastructure will not only reduce the cost implication of cash maintenance, curb insecurity, reduce corruption, reduce financial losses but more importantly lead to more investment in financial infrastructure and job creation.
Earlier in his welcome address, Akin Fayomi a Director at Foreign Investment Network (FIN), said that the event will serve as a launch pad for the international business community to explore investment opportunities in Africa and other emerging markets.