My alliance with Obi failed because the mood of the north doesn't support Southern presidency — Kwankwaso
3 min read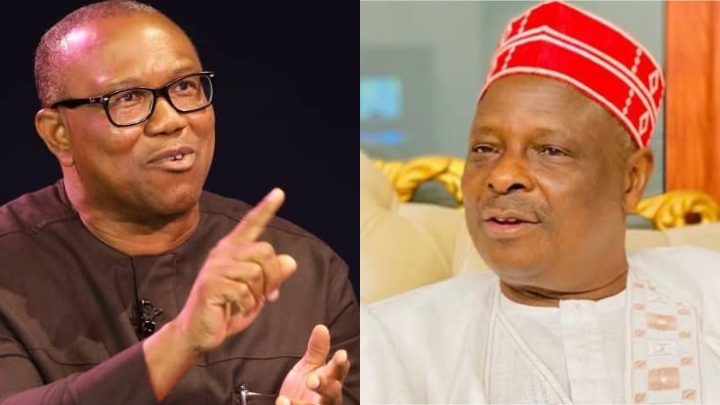 A former Governor of Kano State and Presidential Candidate of the New Nigeria People's Party (NNPP), Rabiu Kwankwaso has explained why his alliance with Peter Obi, presidential candidate of the Labour Party collapsed.
Kwankwaso, who spoke in an exclusive interview with NEWS CENTRAL TV said he turned down the request to serve as running mate to Obi because the mood of the North does not support a Southern presidency.
According to him, most northerners wanted power to remain in the North even after President Muhammadu Buhari must have completed his eight years in office
When told that many young Nigerians were unhappy with him that the planned alliance with Obi failed, Kwankwaso said: "Yes, I did everything possible for that alliance to work for many obvious reasons. In Kwankwassiya, we are not in a hurry.
"In 2007, I could have tried to contest to become president because I was better qualified than almost everybody that contested at that particular time. I was a civil servant for 17 years; I was deputy speaker for the House of Reps; I was at the time the elected delegate for the Constitutional Conference of 2004-2005.
"I was governor of Kano for four years; I was Minister of Defence and to become president, is to become the president and Commander-in-Chief. This aspect of Commander-in-Chief is very important even in the military, to establish relationships with them and know them.
"We have already done that at that time. We were very close to each other and respect ourselves. But I was not in a hurry and I said I wanted to go back to Kano while many of my colleagues that were governors between 1999 and 2007 were all contesting to become president, I said I wanted to go back to Kano to finish that one term.
"After doing all that, the next thing was to contest for presidency and that was what I did in 2015 because I was in the game and of course, in any business you want to progress. Our people who know our value and capacity were putting all sorts of pressure that we should go and take it".
"The issue at that particular time was that in Northern Nigeria, there is what we call 'mood' at any election cycle. In fact, if you look at it in 1992/1993 when MKO Abiola contested to be president of this country, the mood at that time was for us to support the South and that was exactly what we did.
"Coincidentally, I came from Kano and Bashir Tofa, the NRC presidential candidate also came from Kano and we are from the same polling booth and he was defeated there and in the ward, local government, state and Northern Nigeria.
"In 1999, I was governor-elect when Obasanjo, Ekwueme and others contested. Abubakar Rimi was there and he wanted to become president. We all believed that he was qualified but the mood was for the presidency to go to the South. We went to the Jos convention and we voted 100 percent for Obasanjo. The same thing in 2003.
"At the moment, the mood in the North today is that the presidency should be in the North. That is why I couldn't accept to be his running mate."