Mbaka followers stage protest against Catholic Bishop of Enugu Diocese
2 min read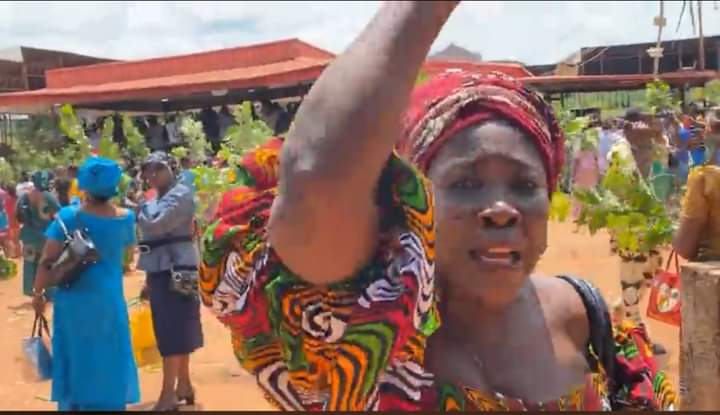 Supporters of the under fire adoration ministry director, Reverend Ejike Mbaka has staged protest against the Catholic Bishop of Enugu Diocese, Bishop Callistus Onaga 24 hours after he announced the closure of adoration ground.
Hundreds of worshipers on Sunday morning stormed the Adoration ground, to protest the closure of the Church.
Some of the worshippers who expressed displeasure with the decision of the bishop Onaga said his decision was too harsh as it affected innocent catholic faithfuls.
"We don't think the Bishop should have closed down the church over a comment made by our father and spiritual leader," one of the protesters spoke in Igbo.
"Mbaka has done nothing wrong. What he ever said was his personal opinion and not that of the church so, I wonder why the Bishop should take such action against the church. Besides, He (Mbaka) has apologized."
Another protester who spoke to our correspondent said, "The Bishop's action will not affect Fr Mbaka in any way. We are the ones being affected here. We're the ones suffering from this".
"He (Mbaka) has been more than a father to us. They will not commend him for the good he is doing but will rather find fault in what he says".
As at the time of this report, most of the worshippers were still seen at the Adoration ground dancing and singing as they have refused to leave the premises.
Recall that Mbaka has been in the eye of the storm after he described the presidential candidate of the Labour Party, Peter Obi a stingy man who will never be the president of Nigeria.
Though, the troublesome priest retracted his statement after he came under serious fire by Obi supporters and religious stakeholders across the country.
Source: Newsband