March for Tinubu: Group condemns coercion of market women by APC
1 min read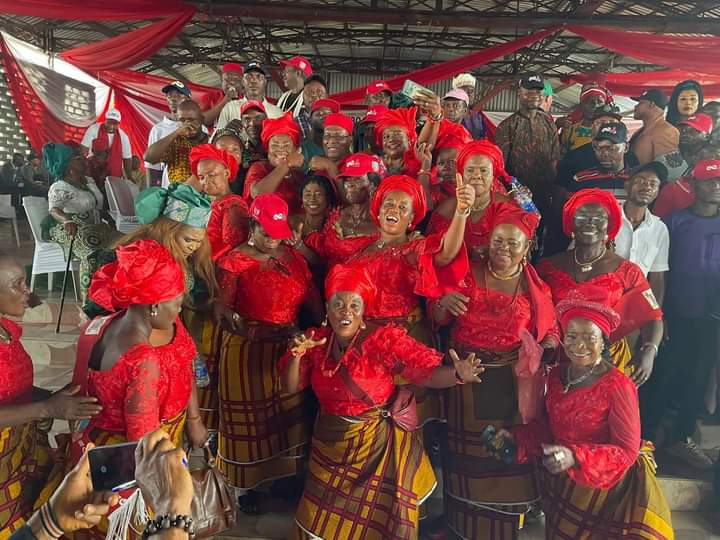 Nigeria for Good Governance (NFGG) has condemned the coercion of market women in Lagos for a march for the Presidential candidate of All Progressive Congress (APC), Sen. Ahmed Tinubu in Lagos yesterday.
In a release signed by its Chairman, Mr. Alaba Ogundele and the Secretary, Mrs. Isaac Nnorom, the group said it was wrong for APC through Tinubu's daughter, Mrs Tinubu Ojo, who is the head of Market Women to force Lagos market women to close their shops yesterday under the threat that the shops would be taken away from them if they failed to march for Tinubu.
The group which described the action as against the women's fundamental rights, calls on APC to apologise to the women. They group also advised all parties to desist from forcing people to go against their wills in the name of shopping for support.
The group said they were not against the fact that they were given N5,000 Naira each after the march, but that the forceful order of closure of shops had vitiated whatever money that were given to them. "Some of these market women earn over 20,000 daily and cannot be said to be all hungry", the release added.