Man sends widow's naked pictures to church WhatsApp group
3 min read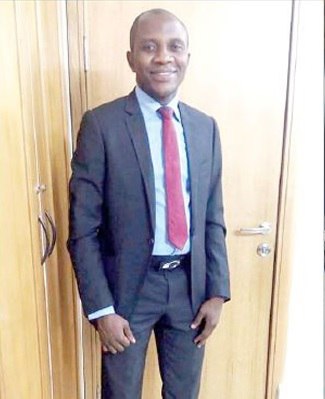 The Lagos State police command has reportedly stepped into the case of a businessman, Amarah Kennedy, who allegedly circulated the nude pictures of two widows he dated and had sexual relations with.
The Punch reported that the lonely widows found the accused on different WhatsApp and Facebook chat groups for singles at different times and began having relationships with him.
Trouble started when they fell out and he allegedly started to send their nudes to their relations, offices and friends. He also sent the nude photos to the WhatsApp platform of the church of one of the women identified simply as Kester.
The suspect allegedly also sent the photos to her late husband's family members and office.
"By the time I am done, suicide will be her only option," Kennedy is alleged to have said
Kester, who lost her husband about eight years ago in a car crash, said the businessman, after chatting her up, started showering her with monetary gifts. She said after a disagreement, he sent her over 50 of her nude photos which he secretly took after their lovemaking in a hotel.
She said the suspect demanded N100,000 from her as a condition to delete the photos. The mother of two noted that after she sent the money and asked if the photos had been deleted, he demanded an additional N40,000 to delete them permanently, which she sent to him.
Kester said despite the payments, the suspect went ahead to circulate the photos on Facebook. The distraught widow said she attempted suicide twice but failed, as some of those who saw the images started questioning her.
Also speaking, the second victim, Temi, said the suspect usually had marathon sex with her in hotels while under the influence of drugs, and afterwards gave her N1,000 as transport fares. She said trouble started for her when she called off their relationship after she discovered that he was not serious with her.
She stated that the suspect sent her several of her nude photos and demanded all the money he had spent on her in the relationship. She said she borrowed N15,000, which she sent to him. She said after she appealed to his sister on Facebook for help to talk to him, he started circulating the nude photos. Temi said the businessman regularly called her to demand money.
"I'm sorry I had to cry. It's been a while I said I would cry over this issue but I feel better now. My in-laws have called me. Thank God. They are the ones now encouraging me, asking if I had reported to the police. They said I even tried, that if it was their brother, they know he would have remarried. That I tried to stay for eight years, they are heaping curses on Kennedy's head. My in-laws are with me. The shame is for him. They are standing by me. They are even happy I tried to go into a relationship.
But I entered a relationship with a beast. But they said any support I need to fight this guy, they are there for me. My in-laws are ready to fight this battle for me and they have vowed they will not have rest until Kennedy is arrested. Now, my in-laws know they need to fight for me and they will fight for me," she said while weeping.
When contacted, the suspect said he is aware the police were after him, which prompted him to install an anti-tracker on his phone.
The Lagos State Commissioner of Police, Idowu Owohunwa, has stepped into the case with a promise to get the widows justice.