Make peace with Ndigbo before seeking their support, Ohanaeze tells Okowa
2 min read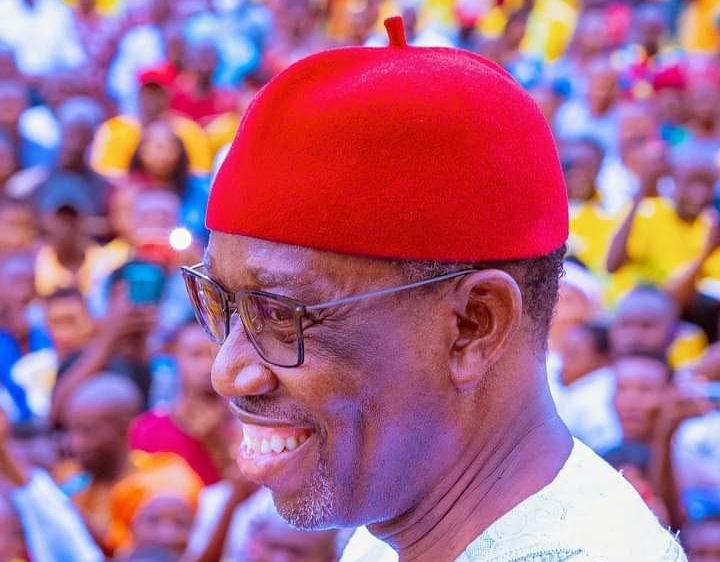 The Apex Socio-cultural youth Organisation of Ohanaeze Ndigbo Worldwide, Ohanaeze Youth Council, (OYC) has urged Gov. Ifeanyi Okowa the Vice presidential candidate of PDP to resolve his extant differences with the Igbo race before begging for their support.
Comrd. Igboayaka O Igboayaka, National President of Ohanaeze Youth Council on Thursday 3rd October 2022, described Okowa's address to Ndigbo in Kaduna on Tuesday, Nov. 1, 2022, as a mere political pretence.
It could be recalled that governor Okowa had in a report by Punch Newspaper, assured NdIgbo that the PDP government under Atiku Abubakar would ensure they are properly placed in government.
Okowa stressed that with Atiku as president in 2023, "it is the surest way for the Igbos to become the next president in Nigeria," he promised, and therefore, solicited the support of Igbo worldwide for the actualization of the Atiku/Okowa presidency come 2023″
However, reacting to the said comments, Igboayaka lamented and accused the incumbent governor of Delta State of blunt negligence towards the payment of his dues to the parent body of the Igbo race, hence Ohanaeze Ndigbo Worldwide.
"Gov Ifeanyi Okowa who couldn't pay his dues to Ohanaeze Ndigbo which amounted to two hundred million naira (200m) or render help to Ohanaeze Ndigbo Worldwide is now promising Ndigbo heaven in Atiku's administration.
"It's truism that 'Charity Begins' at home. So, if governor Ifeanyi Okowa could not play any supportive role in Ohanaeze Ndigbo project as a governor of Delta state since his seven years in office, how can his presidential administration with Atiku Abubakar pay attention to the plights of Ndigbo?" Igboayaka queried
Comrade Igboayaka who faulted Okowa's choice location to address "his own people", advised the latter to quit mocking Ndigbo, by living a heavy huge debt to Ohanaeze Ndigbo "yet turns back to seek support of Ndigbo.
He added, "Governor Okowa's negligence to the plights of Ndigbo in Ohanaeze Ndigbo is an evidence that he will abandon Ndigbo the same way he abandoned Ohanaeze Ndigbo for another seven years, if his party wins the 2023 presidential election."
"It's shameful and unacceptable that governor Ifeanyi Okowa is talking to Ndigbo at Kaduna, a true Igbo leader should call Ndigbo and discuss his presidential bid in Igbo land and not at Keduna.
"If governor Ifeanyi Okowa is financially updated and currently paying his dues in Ohanaeze Ndigbo, he could have boldly demanded to address Ndigbo at Ohanaeze Ndigbo secretariat, Enugu other than this his display of crafty rigmarole in Kaduna", Igboayaka concluded.