Leaked audio: Suspected thug loyal to Mao Ohuabunwa, threatens to cut off hands of political opponents
3 min read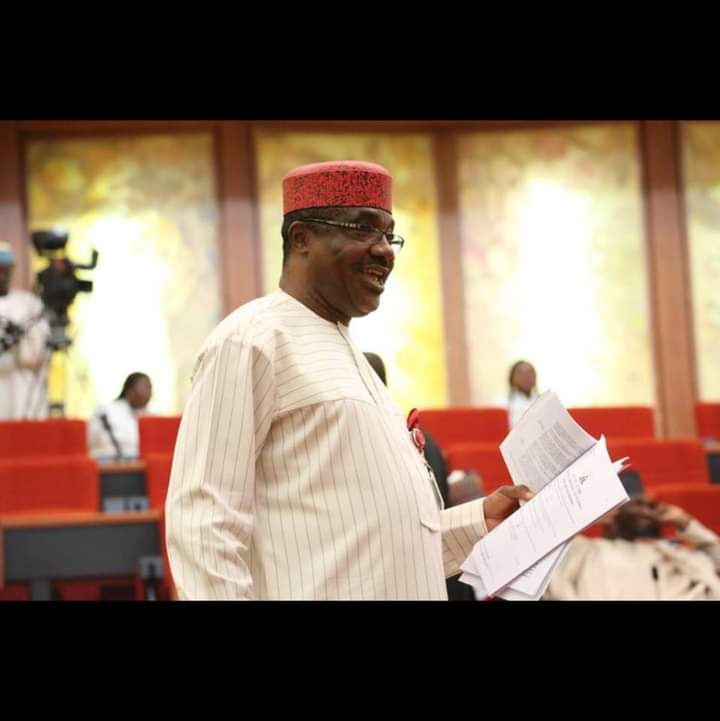 …says he has over 600 boys working for him
George Onwumere Uloh popularly known Amani has been caught on tape saying there won't be peace in some parts of Abia North senatorial district.
In the audio exclusively obtained by News Band, Uloh was heard vowing to make life difficult for those against his activities in Abia North senatorial district.
"None of you can try me, I will deal with all of you joined together. Play my voice note if you care including your friends. Over your death body— including your mothers and fathers joined together chasing me. I have foot soldiers close to six hundred; it is not a joke. So, if anyone wants to try me, I will cut off the person's hand or any part of the person's body and nothing will happen."
Our correspondent reports that Uloh was last month arrested by a combined team of security operatives in Arochukwu Local Government Area for attacking residents and promoting cultism.
A source who preferred not to be mentioned told our correspondent that Uloh works for a former Senator representing Abia North senatorial district, Mao Ohuabunwa.
"Amani is one of those boys working for Mao Ohuabunwa. He is Mao's hit man in Arochukwu and Ohafia Local Government Areas. He has been threatening our people who are not supporting Mao Ohuabunwa in 2023. He has vowed to make life miserable for opponents of Mao. You can hear him saying, nothing will happen. He said so because he has people covering up for him, " the source said.
Recall that Chief Ijioma Okoro Nkemdirim, had accused Mao Ohuabunwa of being behind the insecurity in Ohafia Local Government Area of Abia State.
Nkemdirim, a community leader from Arochukwu alleged that Ohuabunwa was importing hoodlums from Rivers State and neighbouring clans to destabilise the peace in Ohafia and by extension Arochukwu Local Government Area.
He stated this in a chat with journalists in Umuahia, noting that Rivers State style of politics won't work in Abia North Senatorial District.
He also accused Ohuabunwa's thugs of unleashing mayhem across Abia North Senatorial District, warning him not to set the state on fire in his desperation to return to the Senate in 2023.
"We have it in good authority that Mao Ohuabunwa is importing hoodlums, criminals and drug addicts into Ohafia to cause unrest and blame it on those opposing his ambition.
"Those hoodlums he imported are busy destroying posters of his opponents in Ohafia and its environs. They destroyed billboards of High Chief Ikechi Emenike of APC, Dr Oreh Okuji of APGA, Sen Orji Uzor Kalu of APC and so many others at Old Soldier junction, Amaekpu, Ebem and Elu Ohafia.
"Ohuabunwa also tried to deceive the electorates using the insecurity in Isikwuato. Since that one failed, he is now importing thugs into Ohafia, Arochukwu and other parts of Abia North.
"The leaders of Ohafia should call Ohuabunwa to order. I'm even shocked that these Ohafia leaders are yet to openly condemn the actions of Ohuabunwa. Are they waiting for him to set Ohafia on fire before they act?," he stated.