Lagos rally: APC trying to play catch-up with Labour Party
2 min read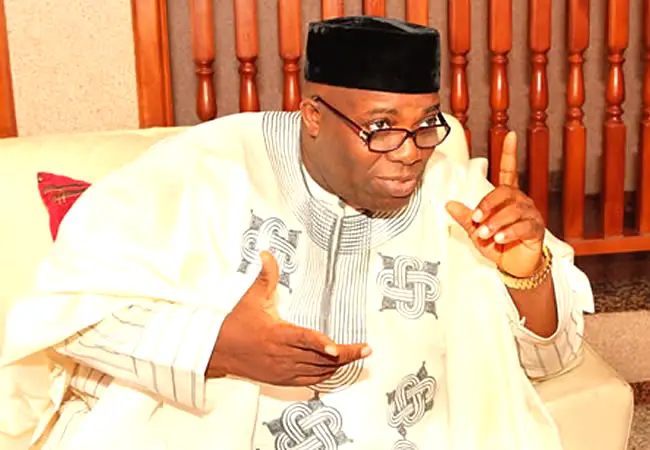 The Director General of the Obi-Datti Campaign Council, Doyin Okupe, has said the Sunday rally held by supporters of the All Progressives Congress (APC) presidential candidate, Bola Tinubu, could only be compared to the crowd in one of the four locations in the state during the Obi-Datti rally a week earlier.
He also accused the APC of trying to play catch-up with the Labour Party (LP).
Supporters of the LP have been having rallies in major cities of the country in the past months to show their support for the presidential candidate of the party, Peter Obi.
Similarly, on Sunday, the chairman of Lagos State Parks and Garages Management Committee, Musiliu Akinsanya, popularly known as MC Oluomo, and other supporters of Tinubu, defied the heavy rain to hold what they termed "Five-million-man rally" in Lagos.
However, Okupe said the APC was trying to copy blindly what the LP supporters were doing.
He said the Lagos rally showed rallies by LP supporters were already making APC uncomfortable.
Okupe said, "The [Lagos] rally was an effort to play catch up on Labour Party. I want to congratulate the APC for the effort that was made. What you saw was not a Lagos rally.
"We have done the forensic study of the tape of the rally and we found out that I can recognise about four or five people from my federal constituency. Others can recognise people from Oyo, Osun, Ekiti, etc. Really, what we saw was a South West rally, not a Lagos rally.
"Even if we take it as a Lagos rally, it is just fairly comparable to what happened [during Obi-Datti rally] in Festac town. The October 1 'Obidient' rally simultaneously took place in an unprecedented manner with a crowd that was also unprecedented and organic in Lekki, in Festac, in Surulere, in four different locations."
"Their effort is encouraging and it shows that they are trying to catch up as well.
"We did a forensic study of their video virtually, 60 to 70 per cent of those who took part were people who are members of an institution called NURTW, the constituency of the organiser of the rally but the rally of Labour is a natural human response to what is going on in society."
He said Obi would unveil his manifesto within the week, adding that LP's manifesto would centre on moving Nigeria from a consuming nation to a producing country.