Lagos multi-door courthouse lauds women mediators, arbitrators over professionalism
2 min read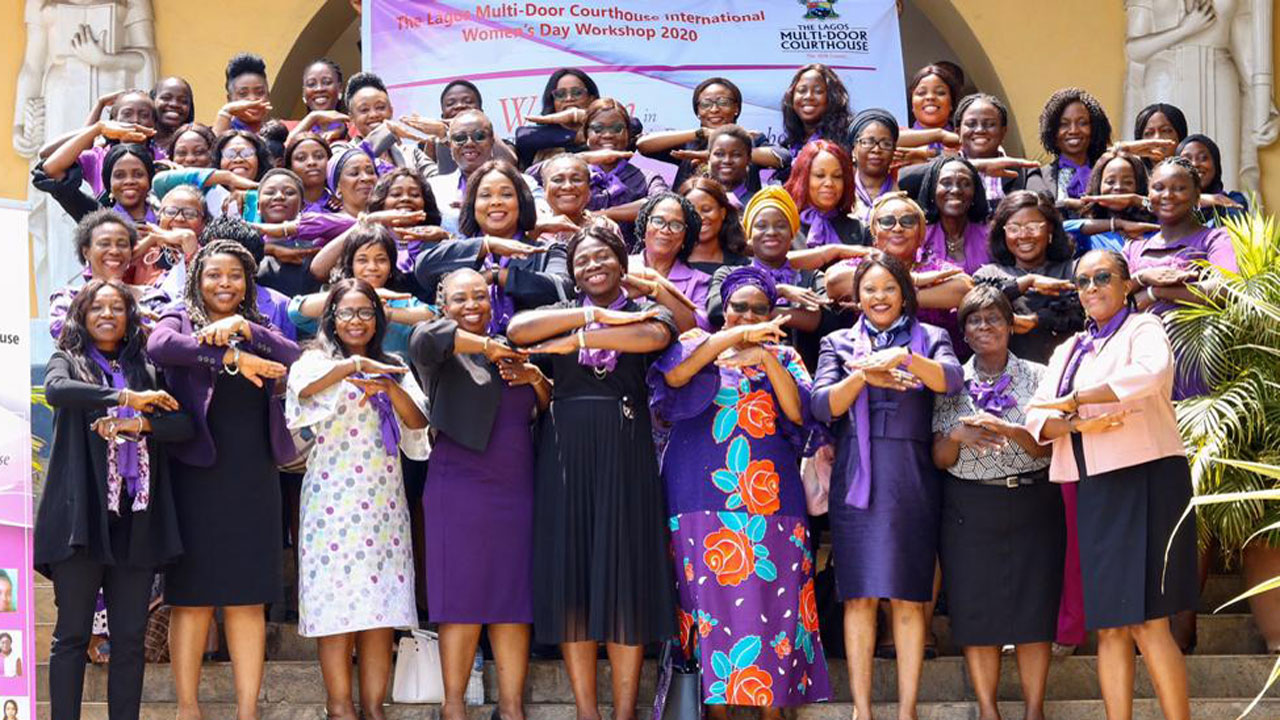 The Lagos Multi-Door Court House (LMDC) has urged women who want to be mediators and arbitrators to get appropriate training and be passionate about dispute resolution.
The Deputy Director of LMDC, Mrs. Achere Cole made the charge at a workshop to mark the 2020 International women's day with the theme, 'Women making a difference in dispute resolution' held at the High Court of Lagos, Igbosere.
Her words: "For the promotion of effective dispute resolution, appropriate and specialty training, passion is required which will enable the parties and lawyers trust the process as well as the expertise of the neutral".
She also commended the female mediators saying they are both professional, hardworking, empathetic and strive to maintain ethical standards.
"I believe women have brought about a huge advancement in the dispute resolution industry, because they are steadfast, resilient and have built a profession in varying fields of dispute resolution," she said.
Cole also advised people to take advantage of the relevant laws and institutions whenever they have domestic violence issues or they should walk into the Lagos Multi-Door Courthouse if the issues in dispute can be resolved through mediation.
Also, Director, Citizens Mediation Centre, Mrs. Omotola Rotimi, encouraged the LMDC female mediators to continue to do what they are known for, which is resolving disputes amicably among parties and providing peace within the nation.
Rotimi also lauded the government for establishing a domestic violence response team in Lagos state and urged them to strengthen the institution they have created.