Lady allegedly butchered by co-workers in Imo, body mutilated with acid
4 min read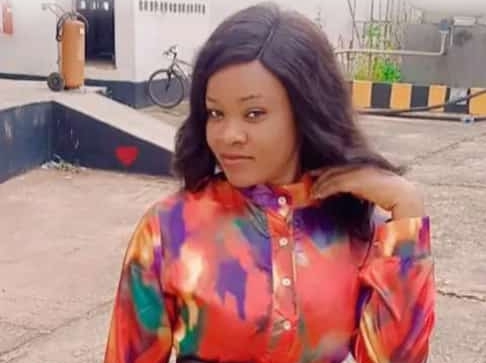 A graduated of Business administration from Nekede Polytechnic, Miss Uchechi Nwachukwu, has been allegedly butchered by her co-workers in a gas company: Halim 633 in Imo State.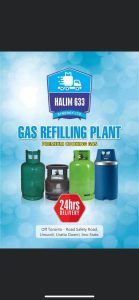 Uchechi's body which was buried in a shallow grave at the back of her office, was also mutilated with acid to avoid recognition.
Chidinma Nwachukwu, the older sister of late Uchechi, while speaking exclusively with News Band, recounted how her sister's body was recovered by the police at the back of her office with multiple wound stabs.
She said, "My late sister, Uchechi Nwachukwu was murdered by her co-workers. They murdered my sister and buried her at the back of her office. What happened was that, we travelled for my Uncle's burial which was on the 21st of October. Though, my sister Uchechi attended the burial on the same day and left because of her job while I came back to Owerri on the 24th of October. That same day, I packed my things and travelled back to Lagos where I base.
"When I got to Lagos on Tuesday, I called my sister to inform her that I have gotten to Lagos safely. During the brief discussion I had with her, Uchechi told told me she was busy in the office and that she will get back to me as soon as she is less busy.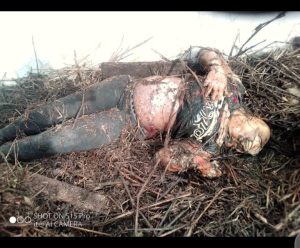 "I called her back again by 9pm in the evening and her number was switched off. I also called her second line it was switched off. When I called my brother and father to know if they have heard from her, they told me that they have been trying to reach her too but her number was switched off.
"I now got worried and wondered why almost everyone was complaining that my sister's number was switched off. We kept calling the number throughout that day but we couldn't reach her. We had to call the pastor of her church to inform her about the situation. The pastor went to her house to search for her and the neighbors in the compound told the pastor that they haven't seen her.
With heavy tears in her eyes, Chidinma continued, "My older brother called the manager of the company to know if he has seen Uchechi, but he said know, that he did not see her. Suddenly, he changed the story and said my sister went to the bank. So, my brother being curious interrogated the manager further by asking him, if indeed he said he has not seen Uchechi, how did he know that she went to the bank. The manager got angry, and said infact, he doesn't no the whereabout of my sister and hanged up the call on my brother.
"The following day, my sister's pastor went to her working place to confirm if she was there. She met the manager who also claimed he hasn't seen Uchechi. The pastor asked the manager, how can your worker disappear in the last 24 hours and you just feel reluctant and continued with your business. You did not call the family to inform them about the situation and you did not even border to report the matter to the police. At that moment, the manager kept quiet.
"The pastor moved to the police station to report the case of a missing person. Immediately, the police swung into action. A search team was led to the company. While searching the office of Uchechi, they saw her handbag. The police now asked the manager, how can you say you don't know the whereabout of your worker while her handbag is here in her office. He could not say anything. As the search continued inside the company, Uchechi's body was finally found at the back of her office in a shallow grave.
"Her body was mutilated with acid with multiple wound stabs". We are asking Nigerians to help us. We don't have anybody to fight for us. My sister cannot be brutally murdered that way without anyone held accountable for it. Nigerians, please, help us"
Edu Nwachukwu, the brother of late Uchechi who also spoke with News Band, said that the manager of the Halim 633 and two other workers are now in police custody. Two other workers are currently at large including the gateman. The police has launched manhunt for other fleeing suspects.
Edu while narrating what played out at the station when police was questioning the manager, said he was shouting, "I told them not to do it because it will put us in trouble but they refused".
He also said that a cutlass and shovel were recovered close to where Uchechi was buried.
Imo Police command has sealed off the premises of the company as investigation is ongoing.
Meanwhile, When News Band contacted the spokesman of Imo State police command over the development, he could not be reached.