Labour Union rejects new fuel pump price
1 min read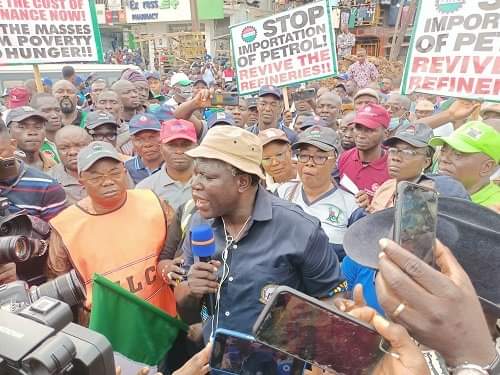 The Nigeria Labour Congress has kicked against the increased pump price of petrol to N617, adding that the development remains unaccepted to Nigerians.
The union in a reaction to the development, through its head information and public affairs, Comrade Benson Upah told newsmen that the increase poses a huge threat to the socio-economic well-being of the citizenry, their businesses, incomes and livelihood.
The labour movement however advised the federal government to retrace its steps from the journey of possibly driving fuel towards N1,000 per liter.
NLC wonders how fuel price trajectory will help the people or the economy especially in the face of the much talked about renewed hope.
The new pump price of petrol according to NLC points to the fact that it could rise to N1000 or more per a litre any time soon. Adding that such makes planning difficult and life uncertain.
While calling on the Tinubu Government to retrace its steps from this journey, the Labour movement said people were not happy and the union' calmness should not be taken for granted.