Kanu orders ESN to deal with criminals causing trouble in S'east
2 min read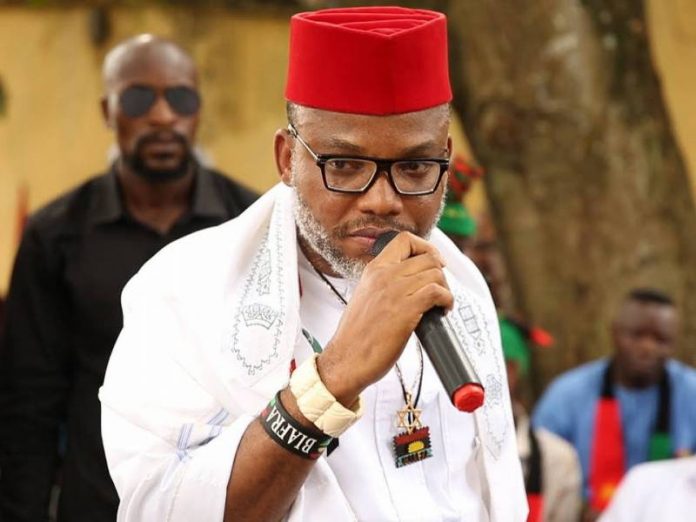 The embattled leader of the proscribed Indigenous People of Biafra (IPOB), Nnamdi Kanu, has directed the leadership of the group to ensure that the Eastern Security Network (ESN), the militia arm of the movement deals with anybody caught in kidnapping, snatching people's cars, or terrorising innocent civilians in any part of South East region during this festive period.
He also called on politicians and businessmen in the Southeast to stop all forms of violence and tension in the region.
Kanu, who has been in the custody of the Department of State Service (DSS), conveyed the message through his lawyers, who visited him last Thursday.
The lawyers, according to a statement yesterday by IPOB spokesman of the separatist movement, Emma Powerful, quoted Kanu as expressing concern that some politicians and businessmen recruit criminals to destroy the region and blame it on the group.
Kanu was also said in the statement to have warned 'fake' IPOB members to desist from causing trouble in Igboland.
He said, "Our leader issued a stern warning to those who are contracted and bought by the criminals believing that they are IPOB members and Mazi Nnamdi Kanu's disciple to foment trouble in the Eastern region to desist from being agents of destabilisation because they cannot succeed.
"Kanu said that nobody should disturb or threaten the people this festive season. Our enemies' plans are to destabilise Igboland using IPOB and ESN's names as enemies of the Biafra struggle, but they have failed woefully. We have defeated them completely."
"ESN (Eastern Security Network) operatives should focus on making our land peaceful and crime-free this festive season and ordered that anybody seen or caught kidnapping, snatching people's cars, or terrorising our people in any way should be dealt with."