Kano lifts tricycle ban, distributes taxis to operators
2 min read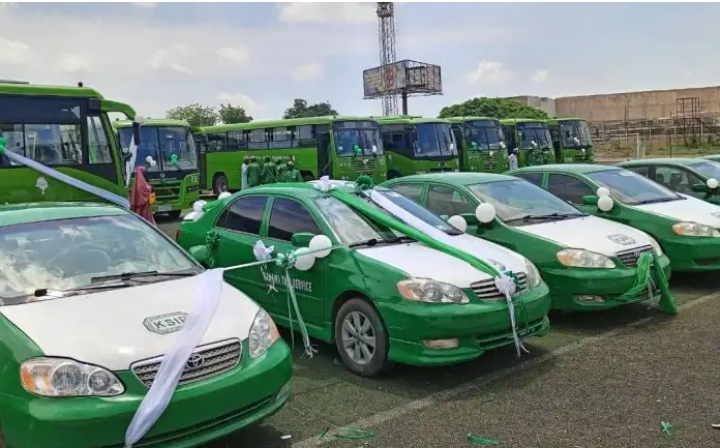 Kano state government has rescinded its ban on the operation of commercial tricyclists on selected township roads few hours after the commencement of enforcement of the restriction.
The managing director of Kano Road and Transport Agency (KAROTA), Baffa Baba Dan'agundi, announced the suspension of the ban Wednesday evening, citing the difficulties encountered by commuters due to insufficient deployment of the alternative transport means on the roads.
The government had announced the deployment of 100 buses as alternatives on the affected roads but it was observed that many commuters were left stranded on Wednesday as the enforcement of the ban kickstarted.
It was also gathered that some miscreants vandalized 12 of the buses deployed, leading the operator, Kano Metropolitan Transport Company to withdraw the buses for several hours.
Dan'agundi said as soon as the government was assured that the company was ready for full deployment of the 100 buses, the restriction would be reintroduced.
Earlier in the day, the Kano State Investment and Properties Limited (KSIP) handed over 50 cars as to associations of commercial tricyclists and taxi riders to serve as complement to the 100 buses already deployed by the government on the road.
The managing director of KSIP, Dr. Mohammed Jibrilla, said the taxis were an intervention to sanitise the transport sector and reduce the traffic congestion in the state metropolis, as well as alleviate the challenges to be encountered by commuters and tricyclists along the routes.
He explained that the taxis would not be plying the same roads as the buses but they (taxis) would be picking up commuters from the restricted roads that intend to go to other areas of the city. Each taxi was bought for N3.7million and would be given out on a hire-purchase scheme at the rate of N4.5million payable in 36 months, he added.
"Each car has a tracker and immediately it leaves Kano, the car would be switched off and it would be confiscated from the driver after legal proceedings are taken. This is just to emphasize that the taxis are only for the metropolis. This (50 cars) is just the first phase. Government asked for 100 cars to complement the buses and we will deliver," he said.