Kaduna born dictator, El-rufai not happy with Peter Obi and Datti's growing influence
2 min read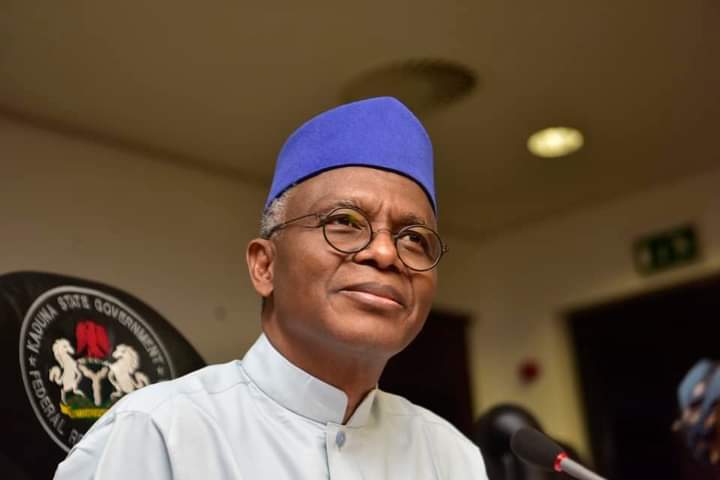 Since the governor of Kaduna State, Mr Nasir El-rufai was schemed out of the vice presidential ticket of his party, he has been reportedly sobbing like a little puppy whose mother's breast was taken away.
Though, the Kaduna born dictator according to inside sources was positioning himself to serve as the vice of Bola Tinubu, the presidential candidate of the All Progressive Congress (APC), before he was finally rigged out by other political godfathers of the party who are not comfortable with his extremist disposition.
Inside sources told Newsband that the former FCT minister who is widely known for not tolerating opposition, is currently not happy with the growing influence of the presidential candidate of the Labour Party, Peter Obi and his running mate, Dr Yussuf Datti in the Northern region.
El-rufai is said to have vowed to frustrate Peter Obi and Yussuf Datti's attempt to assert their growing influence in the region.
The latest move against Peter Obi and Dr Yussuf Datti, is the refusal by the state government to grant permission to Peter Obi Support Network (POSN), a frontline support group for Obi's presidential ambition access to AREWA HOUSE to hold an interactive summit specifically designed to interact with supporters of the presidential candidate across the 19 Northern States of the country.
Newsband yesterday reported that the support group was planning an interactive summit in Kaduna.
The summit according to the spokesman of the Support Group, was not a political campaign of any sort, but a converge of volunteers and would-be volunteers and supporters of the ObiDatti project, for necessary interaction and cross pollination of ideas.
Members of the press, representatives of civil society organizations and other groups whose ideas align with the concept of a new and working Nigeria were slated to grace the summit.
Meanwhile, Newsband authoritatively gathered that the state government in it's move to scuttle the project, turned down the permission by the support group to use the AREWA HOUSE.
They were directed to look for another venue for the interactive submit.
This latest onslaught by governor El-rufai whose party has destroyed Nigeria, has however reinforced, the reason why he is been hated and addressed as a tyrant in Kaduna State.