JUST IN: Northern govs after meeting with Buhari reaffirm power shift to South
1 min read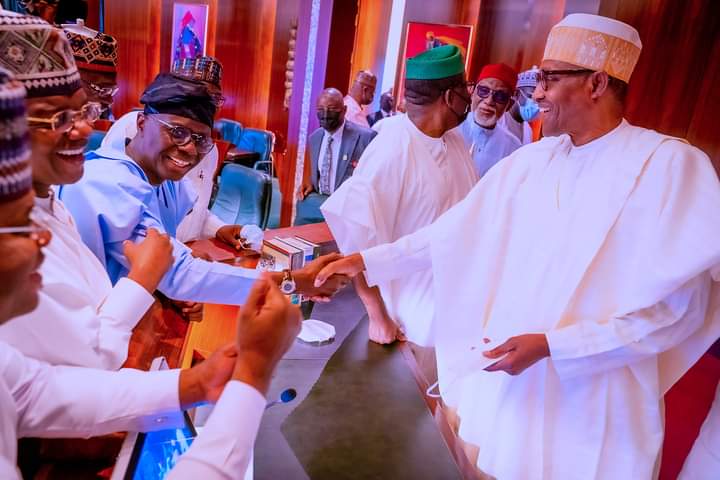 11 Northern governors have reaffirmed their initial position that power should be shifted to the Southern region.
This is coming as the governors registered their displeasure during an ongoing meeting with President Muhammadu Buhari according to inside source.
Aso Villa sources are telling News.Band that VP Yemi Osinbajo is in meeting now with Kaduna State Delegates and they all stand by the Decision of 11 Northern Governors.
More details to follow…