JUST IN: Military takesover Gabon, kicks out Ali Bongo
1 min read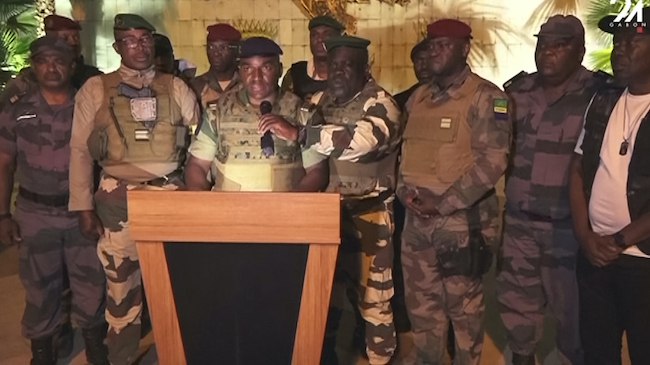 Military authorities in Gabon says they have taken over power from Ali Bongo, the democratically elected President.
The officers appeared on television in the country to say they have seized power in an attempted coup.
This is coming after official results showed President Ali Bongo won a third term in office following the country's election on Saturday. But on Wednesday, soldiers announced a cancellation of the result, and the dissolution of the country's institutions, amid reports of gunfire in the capital Libreville.
"We are putting an end to the current regime," the soldiers said, according to AFP.
Earlier, the country's electoral commission said that Bongo won Saturday's election with over 64 percent of the vote. Bongo's family have held power in Gabon for 56 years.
Concerns had been raised about the fairness of the election, after the government cut internet access and imposed a nighttime curfew after the vote.
Gabon would become just the latest country in Africa to experience a military takeover, after members of Niger's military seized power in late July.
Gabon also experienced an attempted coup in 2019, when members of its military claimed they had ousted President Bongo, who was receiving medical treatment in Morocco at the time. The government later claimed it had re-asserted its control over the country.