JUST IN: Kenya's Supreme Court upholds Ruto's presidential victory
2 min read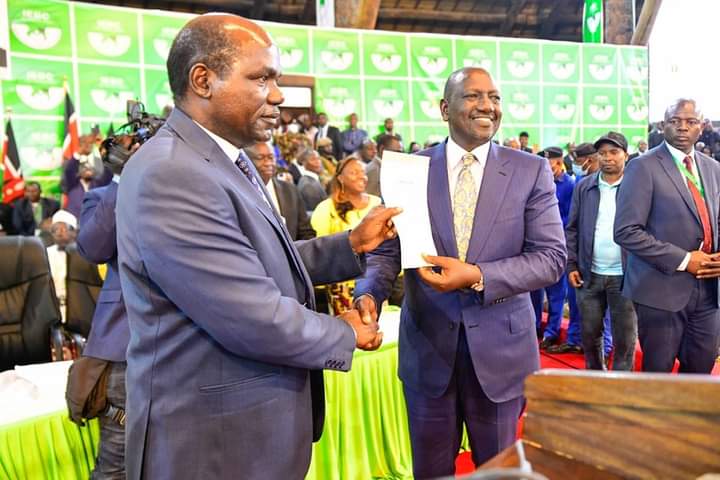 Kenya's Supreme Court has upheld the victory of former Deputy President William Ruto in the August 9 presidential election, after ruling on a number of petitions brought by his closest challenger Raila Odinga.
The unanimous verdict was delivered by Martha Koome, the chair of the seven-member court on Monday.
The court began delivering judgment in a lawsuit by Mr Odinga seeking to overturn the results of last month's presidential election.
Monday's pronouncement was made by the seven-judge bench of the Supreme Court and read by Chief Justice Martha Koome.
"It is our findings that the declared president-elect attained 50 per cent + 1 of all the votes cast in accordance with article 1 34 (4) of the constitution," Ms Koome said.
Ms Koome read out an abridged version of the judgment, spanning all issues in contention.
Ms Koome said the court had looked at whether the technology deployed by the electoral commission met the standards of integrity, verifiability, security and transparency to guarantee accurate results and dismissed the allegation that the technology failed.
The second issue was whether there was interference with the results as uploaded to the electoral commission's portal was dismissed by the supreme court.
Ms Koome noted that there was no evidence that the system was tampered with, adding that the commission explained how the system captured the results.
The Supreme Court ruled that the postponement of elections in some areas did not result in voter suppression as there were no discrepancies between the votes cast for the president and those cast for the other positions. Ballot stuffing allegations were also dismissed.