It's fake news, Justice Ugo never resigned from election petition tribunal — Appeal Court
2 min read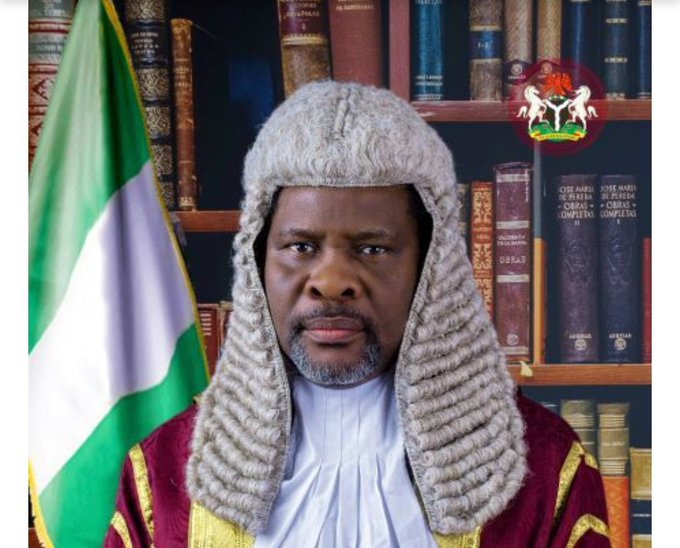 Following the reported resignation of Justice Ugo from the presidential election petition tribunal, the Court of Appeal, on Thursday, has dismissed the report as fake.
Vanguard quoting a high ranking official of the court described the information as "fake news", adding that it was the handiwork of "evil rumour mongers."
The official, who doesn't want his name on print, insisted that "no such thing happened."
He said: "I was with some members of the panel yesterday and I can authoritatively tell you that there was nothing like that.
"In fact, we were shocked when our attention was drawn to the fake news. The true position is that parties in the petitions were given time to file and exchange their final written address. They are already doing that.
"Once the process is completed, the panel will communicate a date for the parties to appear in court to adopt their processes after which the petitions will be fixed for judgement.
"So, it is absurd for someone to sit in a corner of his room and concoct lies from the figment of his or her imagination.
"In fact, our attention was equally drawn to another fake news that a former Governor of Rivers State held a meeting with members of the court, outside the country.
"These are very laughable. How can the honourable justices on the panel travel abroad when they have enormous work pending on their desks?
"Please ignore the fake news. It is very unfortunate. Hopefully, before the end of the day, the Appeal Court will issue a formal statement on the matter.
"I believe that unless someone is made a scape goat, this fake news trend will continue," the source added.