It's double barrel delusion for Nnamani to think he can slow rise of Obi-dients — Ugwuonye
3 min read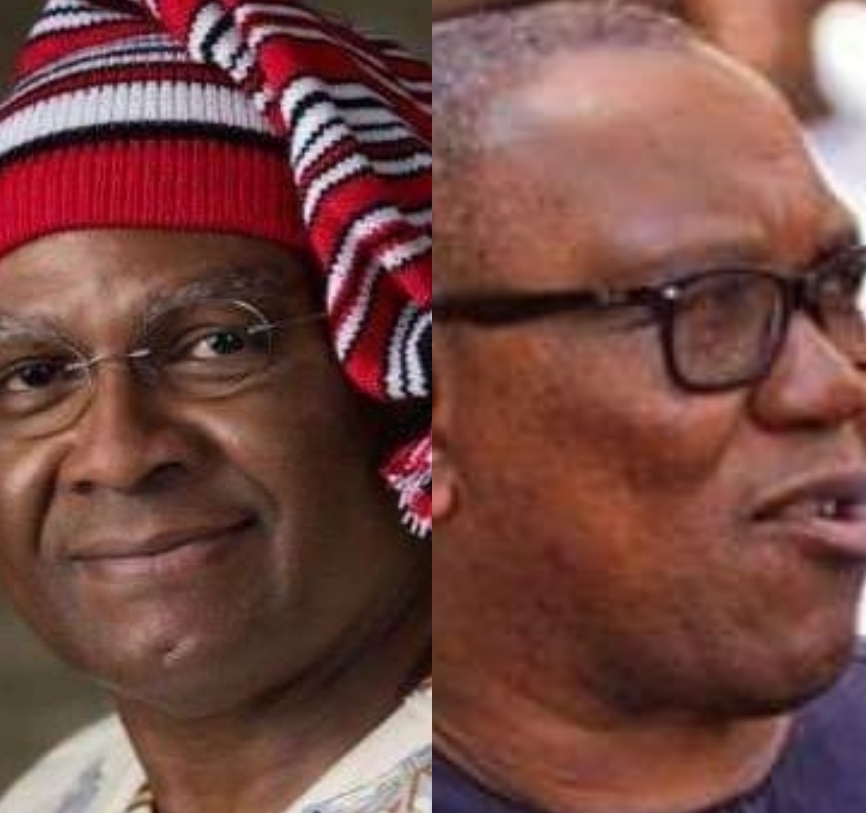 Harvard trained attorney and founder of Due Process Advocates International (DPA), Emeka Ugwuonye has described the recent call by the former governor of Enugu State, Senator Chimaroke Nnamani urging his supporters to dump the presidential candidate of the Labour Party, Peter Obi as "double barrel delusion"
Recall that the federal lawmaker who is representing Enugu East Senatorial District on Saturday had urged his Ebeano supporters to dump the "Obidient Movement", noting that his constituents cannot afford to lose the governorship and State Assembly because of Peter Obi.
Nnamani who is the founder of Ebeano political movement, stressed that the Peoples Democratic Party has laid foundation in the State that cannot be ceded to another party.
Referring to the movement for Peter Obi's presidency as bandwagon, the lawmaker said such would not be allowed to take place in Enugu.
Meanwhile, Ugwuonye in a statement he sent to Newsband, said that it is a delusion for Nnamani to think he still controls the command post of politics in Enugu State.
The human rights lawyer also said that, it is yet another level of delusion for the lawmaker to believe that anyone considers him important enough to follow him away from the new movement (Obidient movement) that is sweeping every length and breathe of the country.
He howeve, noted that Chimaroke Nnamani is being scared of the Obidient movement which is about to challenge the present status quo in the state that has made the people of Enugu very docile.
He said, "Dr. Chimaroke Nnamani, Governor of Enugu State between 1999 and 2007, ended his tenure as Governor in variety of controversies. Most obvious among them was the fact that he was tried by the EFCC and his companies convicted and many of choice assets he was accused of obtaining through corruption were confiscated or forfeited to the Federal Government. It was a shame indeed because the assets were the assets of the people of Enugu State. For them to end up in the hands of the federal government, or possibly in the hands of individual non-citizens of the State, is something that would have raised alarm if it had happened elsewhere. But Enugu people are known for their docility. They are laid-back and nothing really seems to bother them.
"With complete absence of a sense of outrage, Enugu State is a perfect place for a politician like Chimaroke Nnamani to want to dominate. And he seems to be doing so through his pseudo cult known as Ebeano. Despite his failure as a leader of Enugu State, he tries to claim that he is in control of the politics of the state. It has been easy for him to do so because all the Governors that came after him have been a lineage of the same type of men, who exploited the docility of the people to get away with all manner of incompetence.
"This claim of dominance by Chimaroke and Ebeano, whatever that means, really, is now being challenge by the steady rise of the new political movement inspired by Peter Obi. It is no wonder therefore that Nnamani would like to attack the supporters of Obi. In his recent address to his presumed supporters, Nnamani was quoted to have told his followers to dump Peter Obi and his Labour Party.
"This call from Nnamani would not have been necessary were it not that it has become obvious that for the first time, PDP dominance of Enugu politics is being questioned. But it appears to be a double barrel delusion for Nnamdi to think he could slow the rise of the Obidients. First, it is a delusion to think he still controls the command post of politics in the State. It is yet another level of delusion to believe that anyone considers Nnamani relevant enough to follow him away from the new movement."