Individuals who called me Jubril of Sudan mischievous — Buhari
2 min read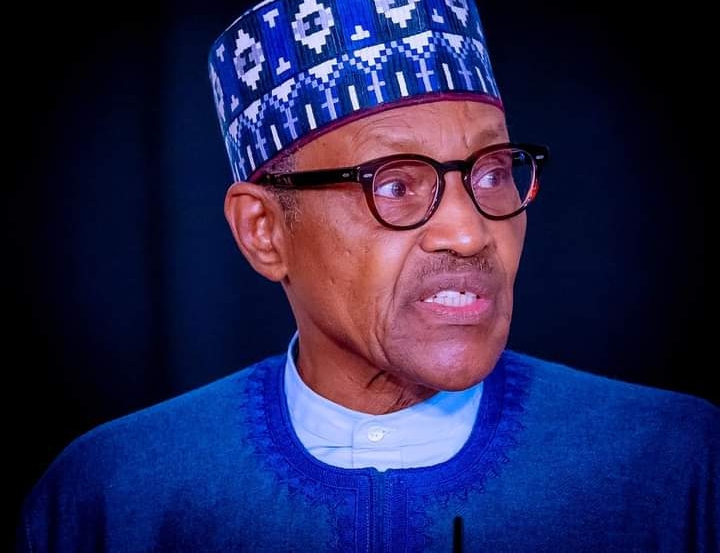 President Muhammadu Buhari has described those who spread the rumour of him being replaced with a Jubril Aminu from Sudan as mischievous.
He spoke at a get-together by family and associates to mark his 80th birthday.
It was held in the Old Banquet Hall of the Presidential Villa in Abuja on Friday night.
In the aftermath of President Buhari's prolonged hospitalisation in London, it was claimed that he died in the process of being treated and was replaced by a body double.
He left the country for treatment in London in May and returned in August 2017 after 103 days.
President Buhari said he would continue to do his best in service to Nigeria despite criticisms from some quarters that he has not done enough.
At the special birthday event, a documentary was aired on his life from childhood, where he declared that he was not bothered by the claim that he died long ago and is not the real Buhari.
Responding to a question in the documentary on whether the claim affected him, he said he heard the rumour but was not distracted.
President Buhari said: "Yes. People said I am somebody from Sudan. I didn't bother with the name. Some Nigerians have mischievous ways of explaining themselves.
"No. It's not funny because those who made those statements, they just want to be cheeky. They want to distract attention from the main issue.
"Our main issue is to do the infrastructure, make people aware that they need to work hard to live well; they just enjoy life without earning the respect of their community and so on."
On what he will miss the most after leaving office in May next year, the President simply said "nothing much".
"I wonder if I am going to miss much. I think I'm being harassed.
"I believe I'm trying my best but still my best is not good enough because there are people around that think that they can intimidate me to get what they want, instead of going through certain systems to earn whatever they want to earn and they are same people who want to be clever by half," he said.