In fidelity to evidence, Chijioke Edeoga is the next rightful governor of Enugu State — By Emeka Ugwuonye
5 min read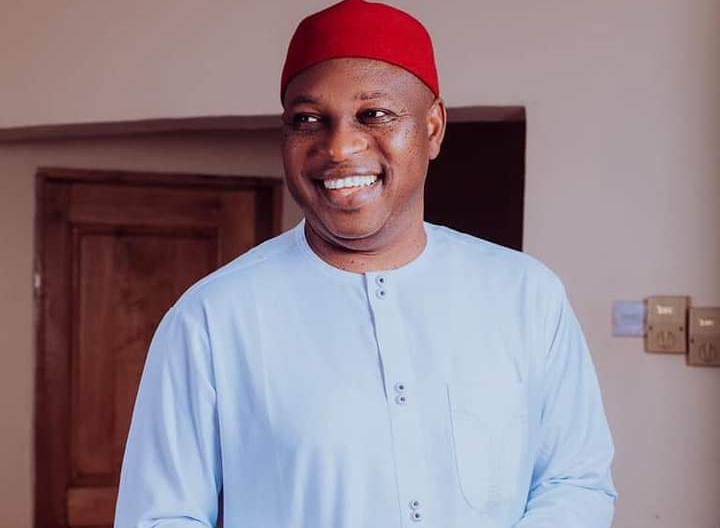 In election litigation, the greatest challenge a litigant faces is how to establish compelling evidence that convinces the tribunal that he won the election, and not his opponent. The strongest evidence such litigant could have is the numerical evidence. Every judicial inquiry into election disputes aims at eliciting the numerical facts such as: (a) how many people were registered to vote in a given voting precinct, (b) how many were accredited to vote, (c) how many people actually voted (d) which candidate did each voter vote for. These are the numerical or statistical data that almost every election case seeks to establish by evidence.
There are also situations where the dispute raises the non-numerical issues such as the procedure and conditions under which an election was conducted. In such a case, someone says that we cannot arrive at the numerical facts because certain conditions truncated the process of arriving at the numerical facts needed to conclude an election and arrive at fair and honest results. In most election cases, the litigants will raise both types of issues: dispute over the numbers and dispute over the procedure.
Evidence as to process and procedure is much harder to get you to victory. The reason is because it takes a lot to arrive at a particular computational outcome where the conditions and processes failed substantially. For instance, evidence that there was widespread violence may not show exactly how it affected the number of voters or distribution of votes. It is difficult to count in voters that were prevented from voting or to show how they would have voted if allowed to vote. That will always remain speculative. The reason why a person did not vote could be various. Also, it is not easy to tell who a voter would have voted for if he had not been prevented by violence. This is why evidence of failed processes, if substantial, leads more likely to a cancellation of election than to declaration of victory for any particular candidate.
However, when the numerical facts are clear, as happened in the last governorship election in Enugu, it is easy to prove who got the majority votes. And once that is done, the tribunal has no evidential obstacle to declaring a winner.
In the case of Enugu, Chijioke Edeoga of Labour Party was leading. Then, suddenly, about 9,000 magical or mysterious voters appeared and that mysterious number caused Peter Mbah, who was behind Edeoga, to be declared the winner by less than 4000 votes. It is clear what caused what. It is clear when the table turned. It is clear where the mischief came from. It was the magical 9000 votes from Nkanu East that did it. But those votes were glaringly too magical and too dramatic to stand any serious test of evidential analysis. It is on that basis that one must come to the conclusion that the Labour Party candidate won the gubernatorial election in Enugu State and he ought to have been declared the winner, not Peter Mbah of the PDP.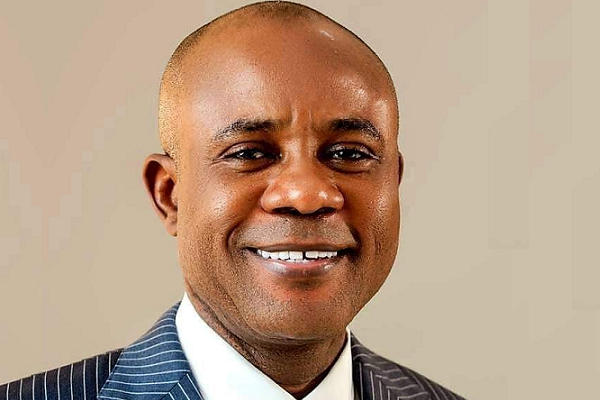 Let me explain this further as follows:
The number of registered voters is a known and undisputed fact. The number of accredited voters is a known and undisputed facts. All sides agree on that. The only numerical facts in dispute are: (a) How many voters actually cast their votes? (b) Which candidate did each voter vote for? Certain things are clear based on logic and the law of elections. First, the number of accredited voters should not be greater than the number of registered voters. We all understand that. Also, the number of voters who actually voted should not be higher than the number of accredited voters. If this logic is violated, that is conclusive evidence that the result is faulty and untenable.
In the case of Enugu, in Nkanu East voting precinct, the number of actual voters adopted by the electoral officials was about 16,000, while the number of accredited voters was under 8,000. That is an impossibility. That is conclusive evidence of fundamental error. One can at that moment determine that there was over-voting. The Electoral Act of 2022 has resolved the argument by providing that where there is evidence of over-voting, the entire votes in that area will be rejected and not be counted toward the end results of the election. If the law is followed strictly as it should be, the votes from Nkanu East will not count. As unfortunate as that is, it is actually the position of the law. Given that, Chijioke Edeoga is the undisputed winner of the governorship election in Enugu State.
I am aware of several arguments the opponents of Edeoga have advanced. But this is not a matter of sentiments. I draw my conclusion out of fidelity to evidence and the law. It doesn't matter what you think about Chijioke Edeoga as a candidate. It doesn't matter your ideology or community affiliation in Enugu State. It doesn't matter what you think about any other candidate. We have gone beyond that point. What we are dealing with is how to treat the over-voting that marred the votes in Nkanu East. A fair review of the election in that precinct or a fair adjudication in a court of law will most likely lead to the conclusion that Edeoga of the Labor Party won the election and should be duly returned as the winner.
I have considered the possibility of a third outcome: that is, a situation where a third party (other than PDP and LP) would emerge. But there is no way such could happen. It will seem that most informed people in Enugu State agree with my analysis. Hence, I am hearing about political leaders and elders of the state trying to mediate. But I don't understand the basis for such mediation. Chijioke Edeoga should be declared the winner and returned as such. Yes, there is great need to negotiate and mediate for lasting peace and calm in Enugu State. The state has challenges ahead of it and the next government will have a lot of work to do to restore the hopes and confidence of the people of Enugu in public governance. That should be the target of the peacemakers and mediators.
Emeka Ugwuonye is the President of ECULAW Group.